High Speed Internet in Bayfield, CO
Discover the best high-speed internet provider in Colorado: FastTrack Communications
FastTrack Communications is the sole, fiber-optic provider in Bayfield Colorado that
consistently demonstrates reliability, transparency, and affordable pricing for businesses and institutions
Save With Integrated Fiber Optic Internet FromFastTrack
Always On
No Slowdowns
Smooth Communication Between Multiple Offices
Local Service
One Bill
Fast, Secure Data Uploading
Bayfield CO Internet Servers
The quiet town of Bayfield Colorado is home to a variety of businesses.
Internet services provide critical lines of communication. Entertainment and emergency businesses rely on good internet. Educational and government institutions need a stable internet to function.
Bayfield CO is an exciting place for visitors, travelers, and current business owners from all over. Individuals looking to begin a business will have a beneficial experience in Bayfield.
If you're wondering why Bayfield Colorado is the place to settle – we've got the answer for you!
Bayfield has successful businesses from restaurant chains to grocery stores.
There is no shortage of prime real estate for your business. Choose a location in Bayfield CO to plant company roots in a flourishing industry.
Business production is stable in Bayfield Colorado. It makes a great place to maintain a business that feeds back into a progressive economy. Not to mention, Bayfield has a rich history with a wealth of opportunity. It offers a small-town, laid-back feel with big city possibilities.
There's nothing better than finding the perfect fit. No matter what the case may be, all businesses need stable and reliable internet. What makes Bayfield so unique is that its rural charm never impedes with reliable internet. Businesses rely on dependable internet the most.
The town of Bayfield in totality is only around 1.1 square miles, but each section of land is capable of receiving high-speed internet.
Rural locations require reliable internet access the most. Even though Bayfield Colorado is rustic, high-speed fiber optic cables are still able to bring the highest quality internet to your business.
FastTrack Communications
is the only local,
fiber-optic based internet provider in Bayfield CO
and its surrounding regions. Booming businesses and smaller places benefit from FastTrack's reliable service.
Picking a dependable, high-speed internet provider should be a simple process. FastTrack is repeatedly deemed as the fastest, high-quality internet provider in the Southwest Colorado and Northern New Mexico regions.
Keep reading to determine why FastTrack is the top provider for your business. Learn how you can make the switch to boost your business with faster internet today.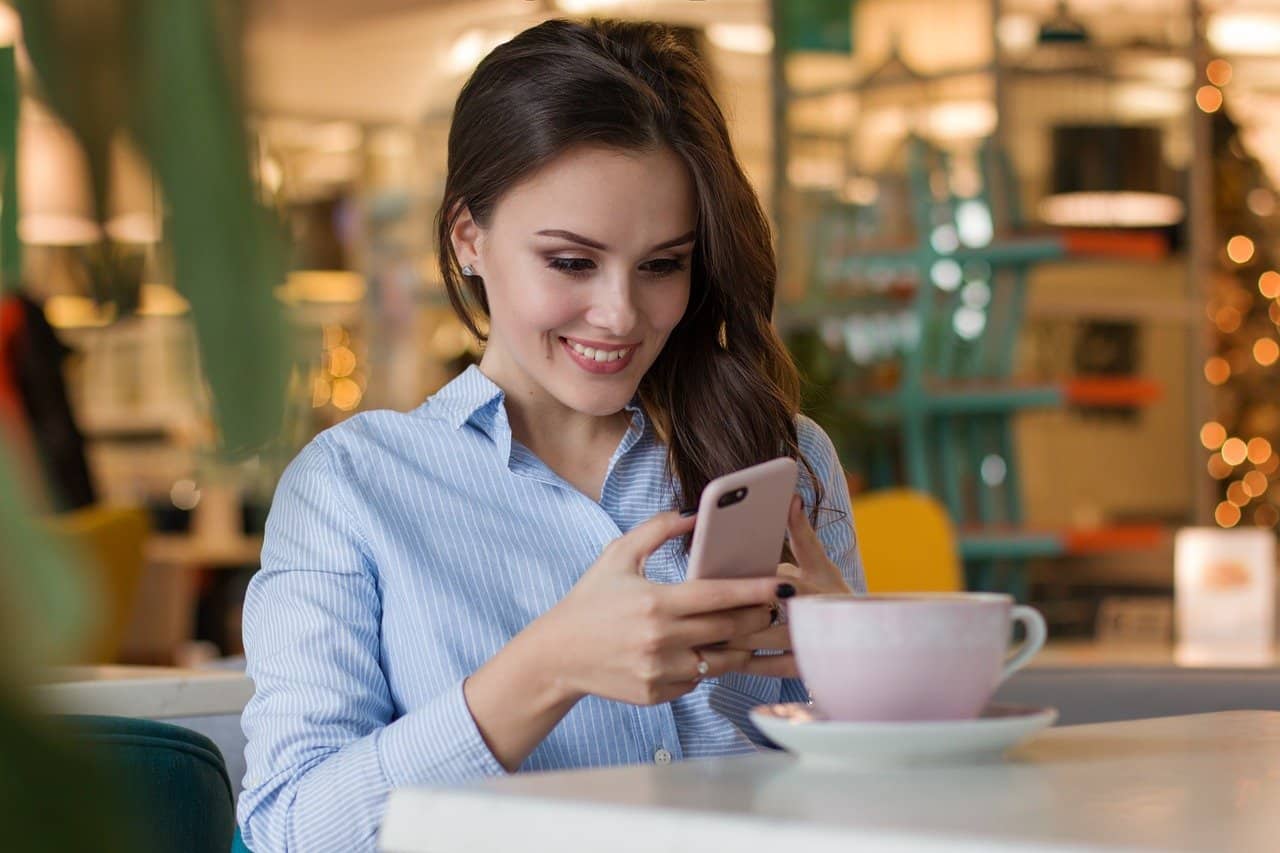 High Speed Internet Bayfield CO
Bayfield Colorado is a great place to focus on high-speed internet access for businesses. Bayfield CO has four main types of internet. The type of high-speed internet Bayfield CO offers are listed below.
DSL – digital subscriber lines or Fixed Wireless Broadband
Fiber Optic Broadband
Cable Broadband
Satellite Broadband
You may ask yourself, "What's the difference between all of these internet types? Which one should I choose?" FastTrack is here to help you remember easily.
What Is DSL
Remember the times when you had to make a choice – whether to go on the internet or talk on the phone? Or you had to pay for a separate phone line just so you could send an email and take a client call at the same time?
Like dial-up internet, DSL uses phone cables, however, it is significantly faster.
The reason we compare the two is that DSL acts in a similar way to dial-up. Both use cables to plug in directly into the wall. DSL internet travels through phone cables. However, it travels at a higher frequency.
This makes it possible to talk on the phone and have internet access on the same phone line. While DSL is quicker than dial-up, there are even faster options to obtain a high-speed internet connection.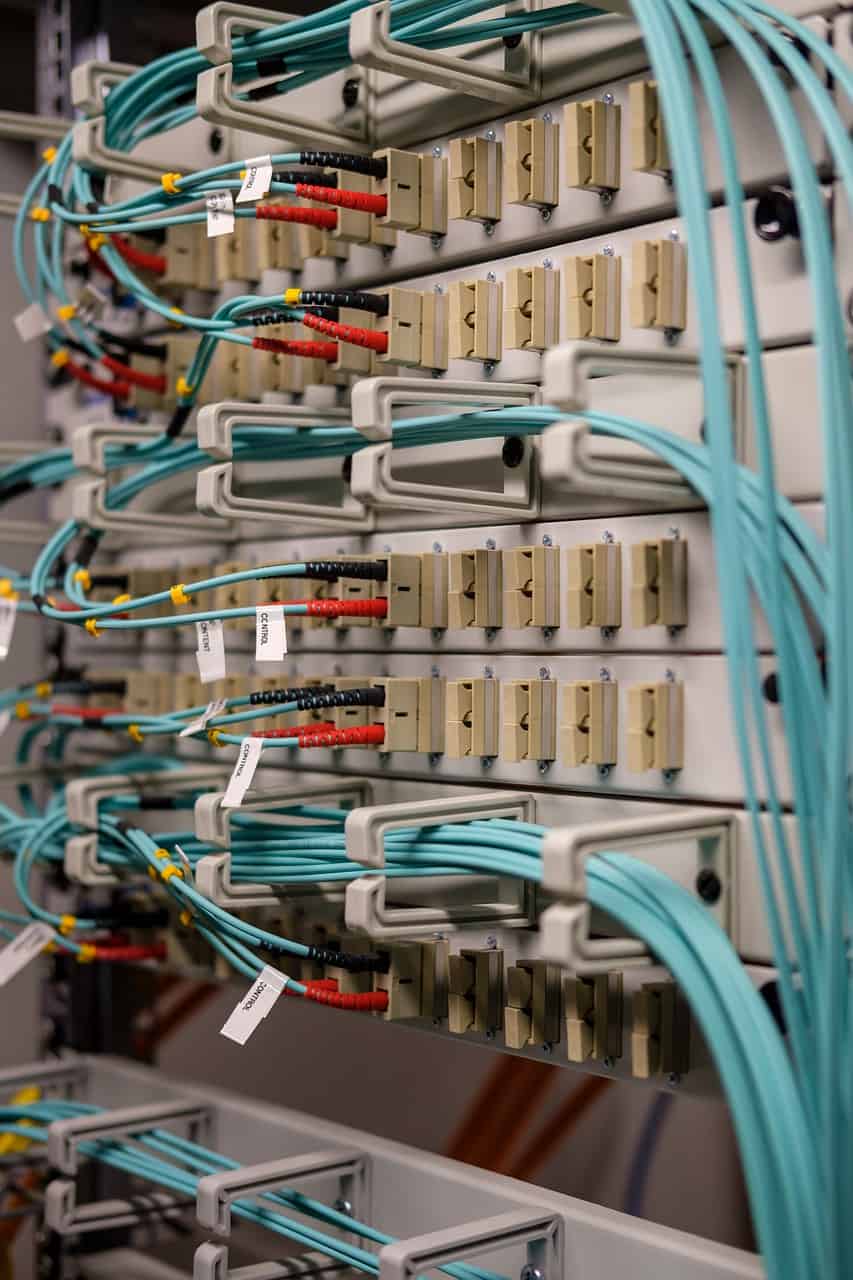 Cable and Satellite
Bayfield Colorado cable and internet are offered.
Cable and satellite broadband are among the classics. Cable internet offered in Bayfield CO drums up a familiar picture! Imagine the circular plug-ins in your main living area. That's exactly where the cable is hooked up.
This is a great option for families. Businesses may find that cable is susceptible to slow periods, due to how many users are online during peak hours.
Satellite internet Bayfield offers a dish on your house. It transmits signals. This type of internet may depend on the weather more. If there's a severe storm, your internet may be out of luck.
Benefits of Fiber-Optic Broadband
Fiber-optic broadband internet is a great choice for businesses. Simply put, fiber-optics bring your business high speed and reliable internet.
The bandwidth is far greater for fiber-optic internet. High-speed fiber-optics consist of glass fibers. Occasionally, plastic fibers are used across long distances. Fiber-optic internet can reach more areas.
Fiber-optic internet is used as a backbone. Often, DSL and cable internet will use fiber-optics. This cuts down on the data download/upload time. Fiber-optics can be used without other providers. They can also be used in tandem with many providers.
This internet type alone can bring high-quality internet speed to your business. When used with other kinds of internet providers, the speed increases.
Fiber-optic internet can have a lengthy installation process, but using FastTrack Communications will expedite this process.
FastTrack Communications is a customizable internet provider. Reliable, high-speed internet access is our top priority.
It can be difficult to keep track of the different offers. With so many great features, it can be hard to choose! FastTrack makes your experience as easy as possible.
Customers appreciate the ease of communication and access to quick, reliable fiber-optic internet. The simple installation process FastTrack offers is due to ready-to-go fiber-optic locations already in Bayfield.
FastTrack is a local provider and a part of CLEC. CLEC is a competitive local exchange carrier. Our advanced fiber-optic carrier services the New Mexico and Colorado regions. FastTrack aims for local communities that want to grow. FastTrack wants to bring you reliable internet service to help maintain or expand your business.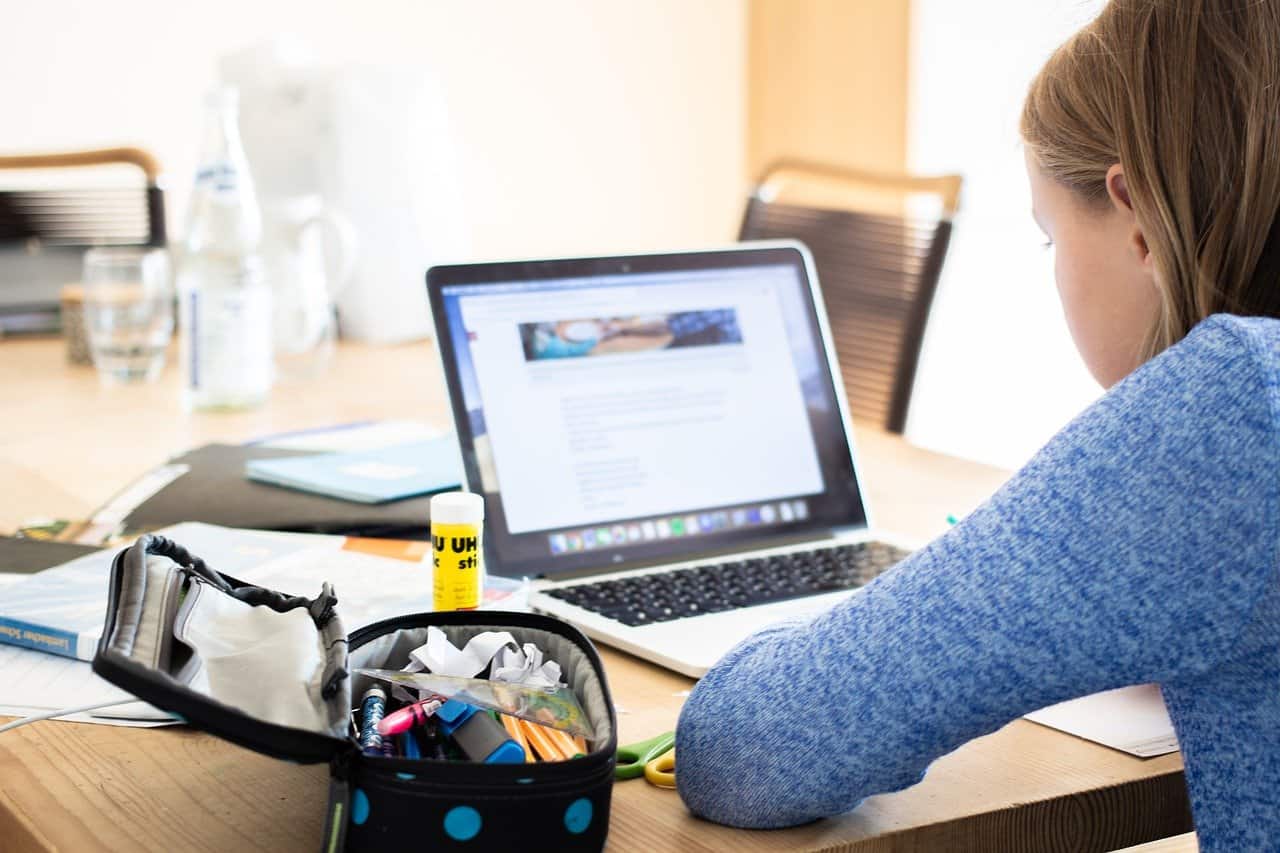 The Convenience of Sturdy Internet
Many companies rely on speedy internet. High-quality internet is often the backbone of many places. Businesses need to communicate easily with their customers and fast, dependable internet allows this.
Streamlining processing times are helpful. This means your company can work faster, instead of harder. For an affordable price, your business can raise its data capacity limits. With the help of stable, high-quality internet, efficiency within the business increases.
FastTrack Communications is the local backbone for high-speed internet. Excellent Bayfield internet providers will focus on consistent high-speeds and dependability. Your business needs good internet access to reach customers.
Having a secure, local internet provider for your business's data is highly important. Your clients depend on privacy and security. FastTrack can give your business the quality internet service it needs to fully access and protect all data.
Your customers, clients, and vendors will be satisfied with FastTrack's superior fiber-optic internet.
Bayfield Colorado: Choosing The Right Internet Provider
Choosing the right local internet provider is important. The internet has become such a social pillar of communities. It is hard to imagine life without the internet.
It may be easy to consider why the internet is important socially. We need to communicate with our loved ones! Friends and family want to hear from us.
However, quality internet is even more vital for businesses. You may ponder, "What does the internet have to do with good business?"
FastTrack has your answer – everything!
High-speed internet access is a cornerstone of business productivity. It is the backbone for more rural areas and local regions.
Pretty much everything is conducted via the internet. Communication between customers, buying/selling, and tracking trends are done through the internet. The internet connects an idea to action. It converts online selling to tangible profit and powers growth.
Bayfield CO is a rural city that has a variety of unique, flourishing businesses. Good companies all have one thing in common: they have access to the best high-speed internet provider.
Using fiber optic, high-speed internet allows businesses to communicate quickly. Effortless communication is key for business growth and maintenance.
FastTrack understands your unique concerns unlike bigger internet companies. FastTrack's outstanding customer care is available 24/7. Read some of our testimonials from satisfied customers and clients.
FastTrack Communications is the best choice for a local fiber optic internet provider as it offers different speeds, affordable pricing, and voice solutions.
The Bayfield internet provider you choose should be scalable and plans should be customizable to match the way your business adapts. Growth happens rapidly and customers increase. So, the need to communicate accurately escalates.
Internet providers should scale to your business needs because it's beneficial for productivity and adapting to your ever-growing business.
FastTrack is one of the few local, fiber-optic, scalable Bayfield wireless internet providers available.
Superior customer care is a priority that FastTrack gives to all customers. FastTrack has experienced agents ready to assist you. All questions, comments, and concerns will be answered. FastTrack takes the stress out of good business. They provide simple, advanced internet and want to make internet stability a worry-free idea.
FastTrack Communications has great high-speed internet access at a low cost. Your local business will appreciate the variety of subscriptions. Access to a complete customer that is willing to assist you 24/7 is our goal.
FastTrack is one of the few internet services. They provide high-speed access and voice solutions through advanced fiber-optic technology. Our high-speed access reaches regions that may have previously had limited internet options.
FastTrack Communications: Providing Fast and Reliable Fiber Optic Internet In Bayfield Communities
FastTrack is a clear option for businesses that rely on productivity. Efficient internet access is key. Businesses in Bayfield Colorado need reliable internet. The rural landscape requires a good internet provider.
We are the only locally owned fiber-optic-based internet provider in the northern New Mexico and southern Colorado regions. FastTrack operates all of its equipment with expert professionals. Engineers, IT support, and equipment managers are on our staff roster.
A quality of FastTrack in Bayfield CO is the affordable pricing. Due to customizable subscription packages, there are many options for your business.
FastTrack Communications is the only locally owned and operated provider of internet in Bayfield Colorado. FastTrack prides itself in providing a fast, dependable internet service.
Consider the upfront costs and add-ons of other providers. FastTrack Communications is transparent with the excellent services they offer. Their most affordable subscription plan is a mere $49.95 a month.
FastTrack also provides fixed rates. You will know exactly what you signed up for. Look at FastTrack's more popular plans below. FastTrack will guide you through the basic options!
Most affordable fiber solution - $49.95 per month for 10x10 MBPS
Business solutions - $149.95 per month for 200/100 MBPS
Voice solutions – Voice messaging and free local calls. Domestic long-distance calls are included. Contact us for pricing.
Add a voice line to any plan - $25 per month
FastTrack has an easy installation process. Their team of experts walks you through every step in the process. FastTrack Communications prides itself on ease and reliability. Their internet service is adaptable. Fiber-optics provide scalable features.
FastTrack offers a service that is compatible with most current business data systems. They smoothly switch your previous internet service to our high-speed, fiber-optic internet.
Not all providers offer such a range of subscriptions. Poor service and price creep due to add-ons are classic internet switch fears. Service disruption is another disadvantage businesses want to avoid and FastTrack minimizes the risk of these factors occurring.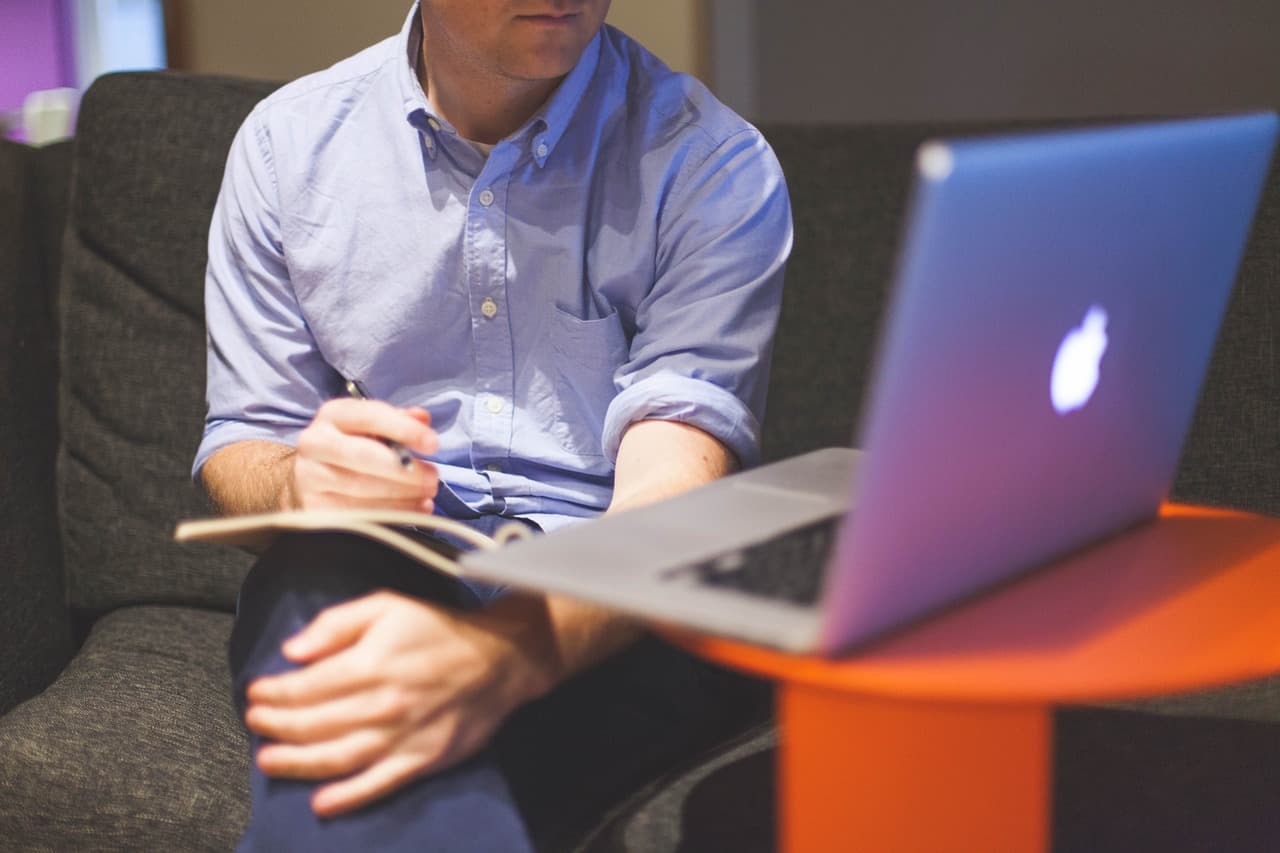 Advantages of Choosing FastTrack In Bayfield
Bayfield Colorado has a range of internet providers and services. Bottlenecks and extended periods of internet lag can happen due to overuse.
A common issue customers face is crowded internet servers that can lead to less effective communication. The last thing businesses want to face is a lag in productivity because of the slow internet.
Businesses depend on organization and efficiency to bring in profits. FastTrack combats complications head-on. FastTrack's fiber-optic wires use modern technology, so your business will experience less server crowding.
FastTrack's advanced fiber-optics withstand weather that could lead to internet speed deterioration. Fiber-optics withstand all types of weather. Not to mention, Fiber-optics last incredibly long and the durability is worth making the switch.
"Why is FastTrack the best internet choice for my business?" This is the simplest answer throughout the whole article! You want the best for your business. We want to give you superior service. Read below for reasons why FastTrack is simply worth making the switch.
Affordability – low-cost plans for great prices
Speed – Dependable fiber-optics at high-speed are some of the best in the local area
Scalable - Our unique internet plans adapt. Your business growth may increase and we have all the options for you.
Customizable – Versatile subscription plans. These represent businesses of all sizes. A range of pricing options is offered. Small to medium-sized businesses appreciate this! Other providers may not have as many choices.
Reliable – FastTrack Communications provides quality, high-speed internet.
Easy – Installation is transparent and minimal disruptions will occur. We encourage you to make the switch to FastTrack today!
Another key advantage of choosing FastTrack is the ability to bundle both internet data and voice solutions in the same package.
Many other providers do not offer the flexibility of having combined communication and internet features. FastTrack makes quality business easy by offering both voice and data packages to businesses that desire good communication with their clients.
Institutions that bundle the internet will appreciate services with voice solutions that add to the communication of their company. Bundled internet services are all on one bill, are transparent, and clear.
NEED HELP WITH YOUR INTERNET
FastTrack Communicatioins provides the most effective and robust internet solutions in Durango, CO and nearby areas. See our comprehensive internet bundle plans and learn how our services can help local businesses and communities with their internet.
Business Communities in Bayfield
FastTrack has redundant fiber-optic cables that are always on, ensuring that your business will consistently have efficient internet access. No matter the size or download-capacity needs, FastTrack has you covered.
Healthcare and educational institutions that rely on compliance and privacy laws are in good hands. FastTrack is current and updated on all privacy laws to protect the data, files, and bills of your clients.
Various companies in Bayfield, CO do not take this into account. Medium and large businesses need privacy for their data. FastTrack has superior secure and private internet that not all big name providers can offer.
Many communities in the area rely on FastTrack's high-speed internet. The list below has common communities you may find in Bayfield.
Pine River
Columbine Ranger District
Riverside
Upper Pine River
Forest Lakes Metro
Clover
Bayfield Center
What Business and Communities You Can Find In Bayfield
Bayfield Colorado has unique businesses and communities and the local feel is charming. Small and medium businesses grow and expand in Bayfield CO. Consumers in the area love the small-town vibe. Yet, places in Bayfield provide options for great entertainment, food, and business industries.
Bayfield Colorado is a sparse suburban area where nature meets business. Individuals may want to use Bayfield's accessible landscape. Using Bayfield to plant business roots is beneficial because business owners enjoy the availability of land. There are a lot of opportunities to start or expand your business.
New business ventures await you in Bayfield Colorado and some of the local communities you can find are Forest Lakes Metro District and Pine River Valley.
A combination of good land and quality high-speed internet make Bayfield a prime place. The types of businesses you can find in Bayfield are listed below.
Broadcasting
Defense
Energy
Finance
Government
Healthcare
Education
Hospitality
Manufacturing
Nonprofits
Small locally owned businesses
Emergency service facilities
Business Communities FastTrack Communication Serve
FastTrack customers experience little slowdowns. Peak times throughout the day include late afternoon to early evening and during these times, business booms. Employees are the most productive and since it's the end of the day, the urge is on. Businesses want to get a lot done before the day is over.
While this is great for productivity, certain internet providers can't handle the high influx of users. Capacity limits at other providers can be reached rather quickly. Multiple big businesses on a weak internet provider's service can be bad because too much speed is required. Occasionally, these providers are unable to keep up. Sadly, the companies may experience lower quality internet.
Businesses can easily share data at rapid-fast paces with FastTrack and Communication continues to flow. FastTrack is proud to serve all communities and institutions, but is especially great for small businesses in rural areas. This is because FastTrack is the only local, fiber-optic provider in the region.
FastTrack knows the importance of location, compliance laws, and, most importantly, how to deliver speedy, reliable internet.
FastTrack's high-quality internet is useful for your business. They serve many financial institutions, businesses with branches in multiple locations, and essential community establishments.
There are local communities that FastTrack already serve in Bayfield CO:
Fort Lewis College area
Bayfield Business Park
Sower Drive
Bayfield Parkway
Wolverine Drive
Town of Bayfield
Mill Street
Clover Drive
There is no other local internet provider that can match FastTrack's quality internet access. FastTrack Communications has the speed of light fiber-optics.
About Bayfield, CO
We know you'll absolutely love Bayfield for all of it's unique advantages!
Bayfield belongs to La Plata County
where a lot of families, young professionals, and business owners live.
People enjoy the suburban feel with direct nature access, but there are still a lot of local shops. Grocery stores and mid-range to large institutions are in Bayfield.
You can also find familiar chain stores, but no matter the type of place, Bayfield is a great city for individuals to start a business. You will never need to sacrifice good real estate for business growth and affordability.
Determining where is Bayfield Colorado starts with recognizing its proximity to the San Juan National Forest. This is a great place to go for a relaxing dip or adventurous hikes. Not to mention, there is a stretch of usable land nearby, ready for eager businesses to claim!
In Bayfield, mild climates occur during the spring and there is agreeable weather during the summer. Fall is a great time to experience cooler weather. No matter the time of year, Bayfield is a pleasant place to travel, visit, and explore.
It snows anywhere between 70-90 inches per year, so many tourists want to travel to Bayfield CO for fantastic ski routes.
Prospective business owners should consider travelling to Bayfield to check out the weather to pick out a specific location for your business. Travelling will also give you a feel of the market, residents, and potential clients.
A Bayfield Colorado map outlines the number of people currently living in the town. The population is 2,640 people with a median age of 34.
One of the most attractive accommodations in Bayfield lies along Vallecito Lake, so businesses should consider that adults in their early 30's may travel to Vallecito lake or live near it. This may include one of your target audiences. Tourist Attractions and Dining In Bayfield Colorado.
Bottom Shelf Brewery
Chimney Rock Farm & Market
Degoatsnsheep Ranch LLC
Fly-Fishing and Horseback Riding Tours
Vallecito Lake Country Market
Fur Trappers Steakhouse and Bar
Brenda's Old West Café
Eepa's Pizzeria
Remember to schedule an appointment with FastTrack Communications. Consider expanding your business to Bayfield because the location and market make it easy to plant roots. If you already own a business in Bayfield, consider making the switch to FastTrack to experience the best, locally owned fiber-optic internet in the region.
FastTrack provides the highest quality internet access and is the right choice for businesses that want a reliable, high-speed internet for an affordable price. Your customers will enjoy the elevated communication and superior customer service.
FastTrack is the only local internet provider of fiber-optics that offers more data capacity and bandwidth. Not to mention, it can reach higher speeds at greater distances!
When asked, "Which internet provider will you choose? How do you know?"
You'll have the perfect answer –
FastTrack Communications
is the key! Don't let slow speeds get you down. Call the 24/7 customer service line today.