Internet in Durango, CO
Internet providers in Durango, CO have a range of options,
but FastTrack is among the top. With such a variety of providers,
it is beneficial to know your choices for the best internet for your business.
FastTrack serves high-quality internet at break-neck speeds to all types of businesses.
Save With Integrated Fiber Optic Internet FromFastTrack
Always On
No Slowdowns
Smooth Communication Between Multiple Offices
Local Service
One Bill
Fast, Secure Data Uploading
Durango Colorado Internet Offers High-Quality Internet
Durango Colorado is a stunning and desirable city that lies in one of Colorado's most gorgeous mountain ranges. Durango's history and scenic views attract individuals and businesses from all over the world. One of the benefits to doing business in Durango is the
access to a secure local fiber optic internet provider.
In fact, businesses consider this one of the most important factors when relocating to Durango. Durango, as it is only roughly 17 square miles and with its rugged terrain, high-speed internet may not seem like an obvious feature. However,
we are proud to say that FastTrack is the region's only Fiber Optic-Based local internet company.
We consider ourselves the best of Durango internet providers as we not only provide some of the fastest internet, but also
24/7 support with data transport, internet, and voice solutions.
Choosing a
reliable internet provider for your business
should not be a tedious task.
FastTrack
has consistently been named as a high-quality internet provider in the southern Colorado region. Learn more about the types of Durango internet providers and FastTrack Communications' excellent services that use high-quality fiber optic connections.
What You Need to Know About Internet In Durango, CO
Durango, CO has a variety of options for business owners when it comes to internet service technologies. Durango internet providers include cable broadband, fiber-optic broadband, fixed wireless, and DS.
As you consider the various internet Durango CO providers it's important to think about your business needs and how well that type of internet service fills your greatest need - the ability to communicate with your customers with speed and efficiency.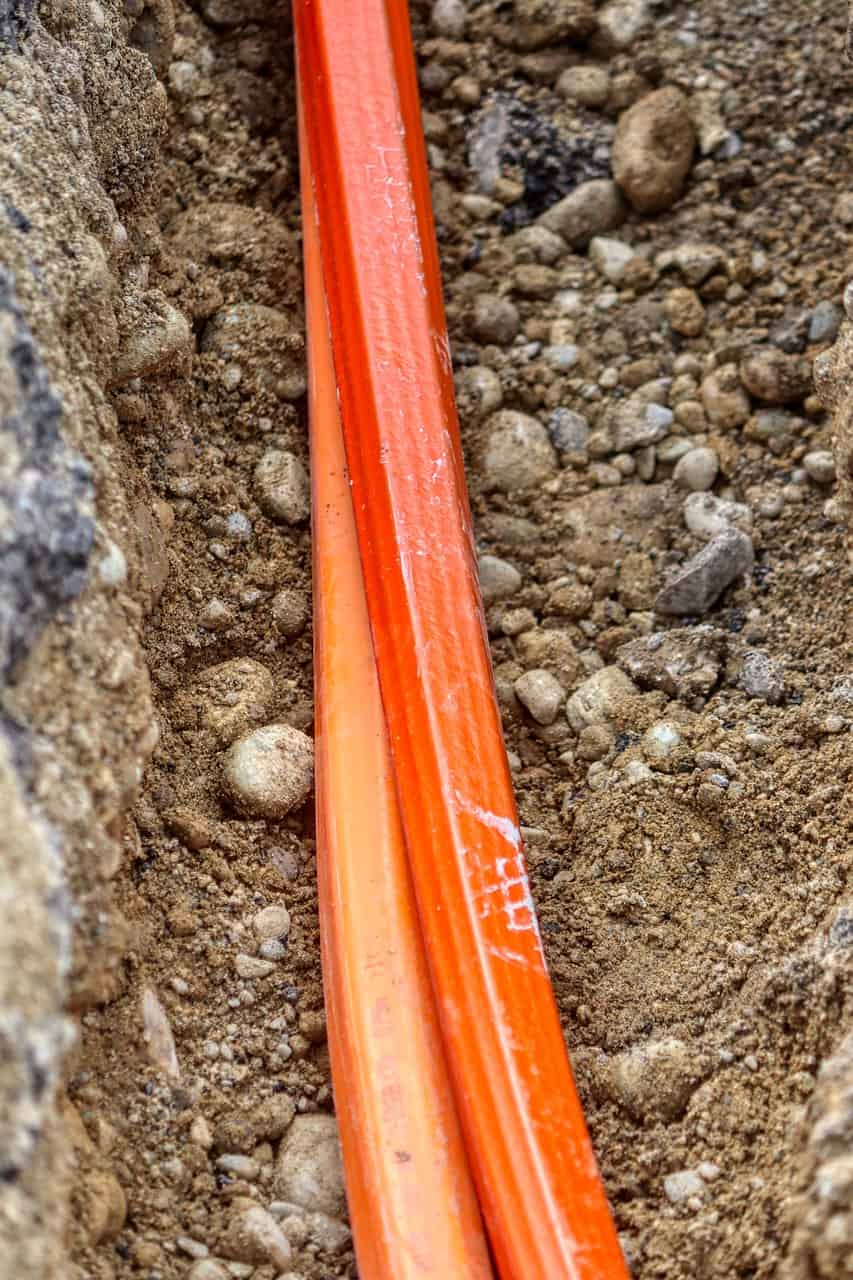 Types of Internet Durango CO Offers
DSL – digital subscriber lines
Cable Broadband
Fixed Wireless Broadband
Mobile and Satellite Broadband
Fiber Optic Broadband
DSL
DSL, or digital subscriber lines, use your phone line to provide internet service. Businesses that perform basic tasks will find DSL adequate. These basic tasks could include web browsing, email, and standard informational video streaming.
Remember the days of the first, outdated dial-up internet? Starting up our dial-up modem would take a long time! Waiting patiently for the computer screens to light up and the sound of the dial tones are memories from a lifetime ago.
Why this trip down memory lane? Well, DSL internet still uses those antiquated phone lines. Even though DSL is much more efficient and faster than dial-up as it uses separate frequencies for phones and the internet. Unlike dial-up, you can access the phone and internet at the same time - no more waiting for someone to get off the phone so you can use the internet.
One of the benefits of DSL is that it is secure and convenient for most situations as no additional wiring is necessary.
However, DSL has its downfalls. DSL relies on proximity. The further you are from the provider the slower your internet speed will be. Also, uploads are slower than downloads which could impact your business if you need to frequently upload large files.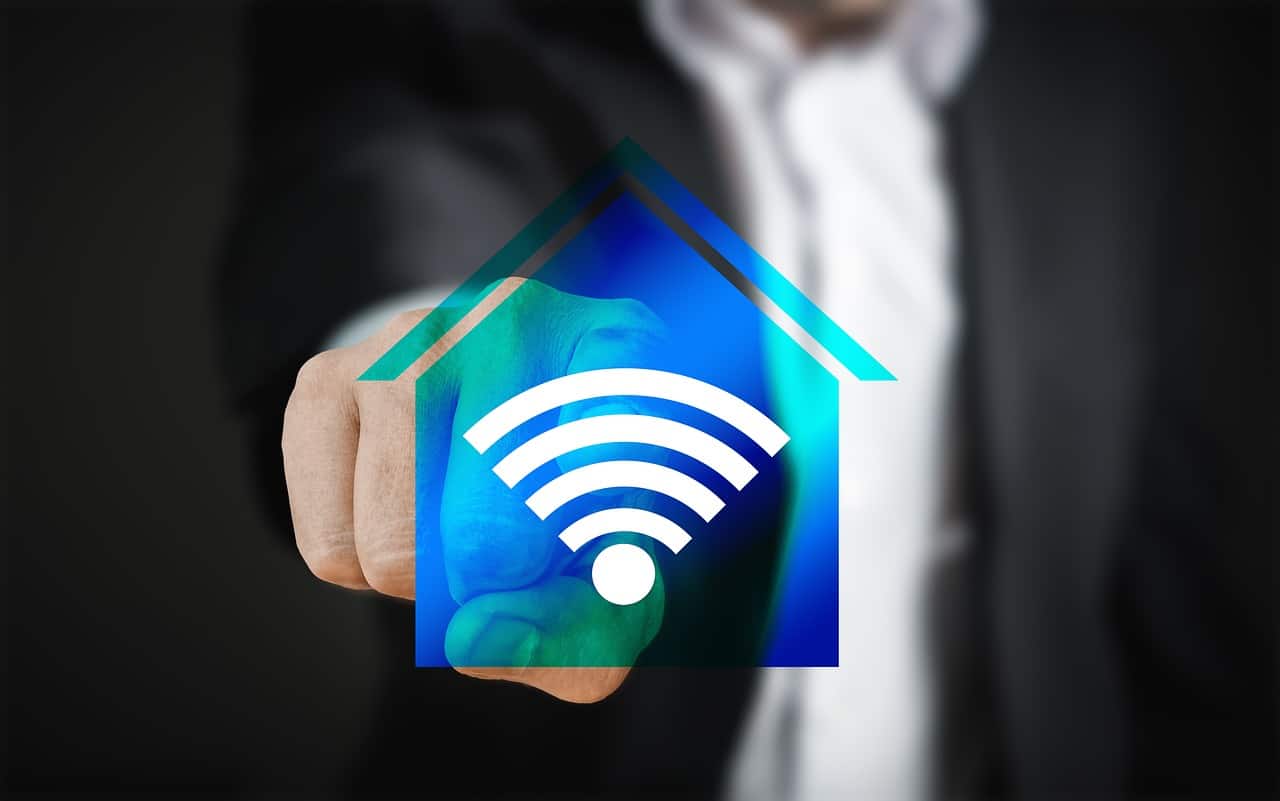 Cable
Other Durango CO internet providers offer cable broadband. Cable broadband uses conventional cable wires. Generally, cable internet is considered faster than DSL. Proximity is not a factor with cable internet.
However, cable internet is susceptible to latency, especially during high traffic times. An unreliable internet connection during peak times can be crucial to making or losing a sale. Having your cable internet connection significantly slow down during a transaction or customer support could impact your business reputation.
Fixed Wireless
Fixed wireless broadband internet has gained traction for those located in rural areas. It's generally fast and reliable, but since it requires a clear line of sight to the internet provider's tower, that could pose an issue in some areas.
Fixed wireless providers broadcast airwaves from towers and a receiver at your location receives the signal. If trees, hills, or mountains block the airwaves, you're not going to receive the signal.
Satellite
Some Durango internet providers in the area offer satellite and mobile internet services. These are also more common in rural areas like Durango.
Satellite internet was the answer to the underserved areas that did not have access to fiber or cable internet due to terrain or geographical obstacles.
However, satellite internet is just not a viable option for business owners. Satellite internet is susceptible to weather, data caps, and latency issues.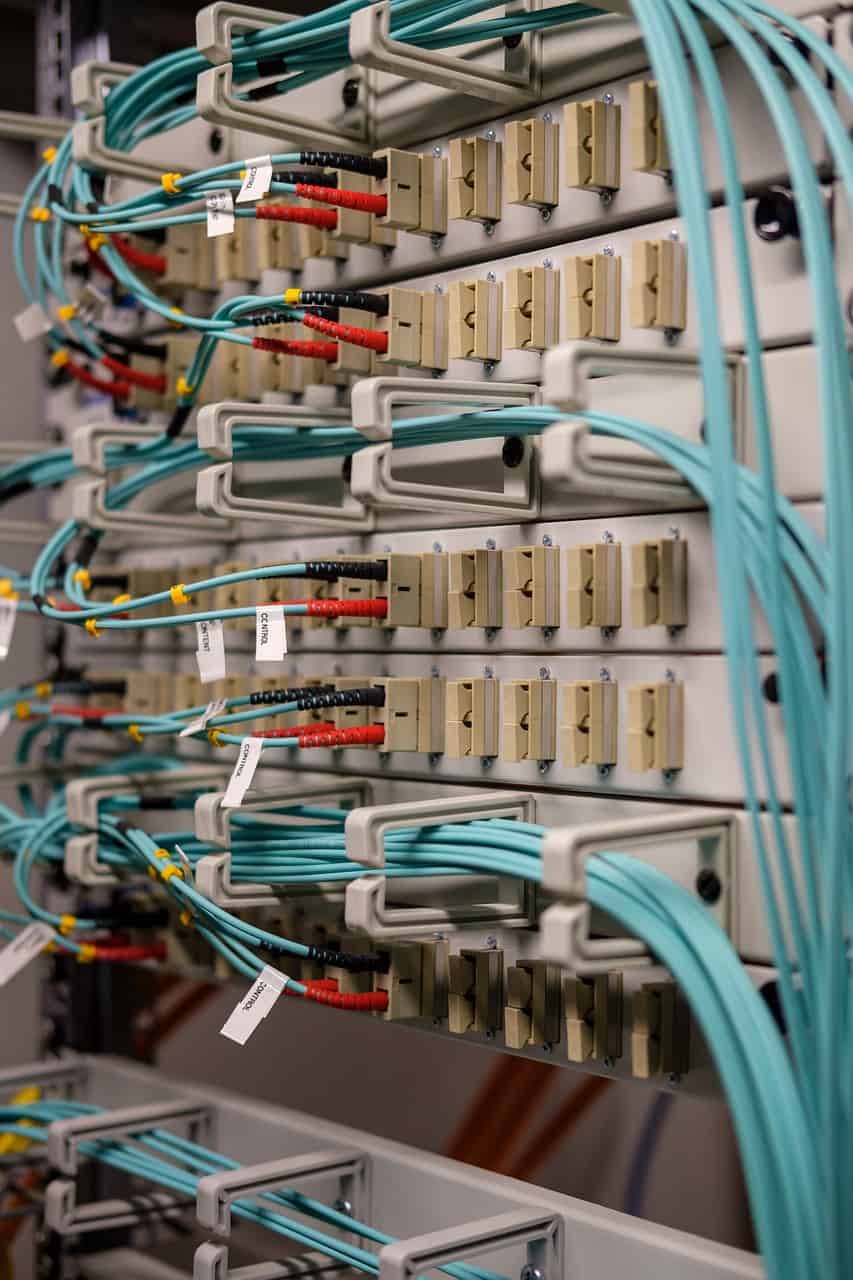 Fiber Optic Broadband
Fiber-optic broadband services are among some of the fastest internet options available. And fortunately for you, it's available in Durango, CO.
Fiber optic internet uses lightning-fast fiber optic cables to transfer data. Instead of electrical pulses, fiber optic cable uses light pulses to transmit data. This method has been tested to deliver superior bandwidth than its nearest competitor, DSL.
Not only are upload and download speeds significantly improved for large file transfers and smooth video quality, but it is far more secure. Faster internet leads to better productivity and more efficient communication which positively impacts profit and growth.
Since businesses depend on the transmission of confidential and private data such as credit cards, social security numbers, and payments, they need a reliable and secure internet to conduct business.
There's also less lag and issues with peak times because fiber supports extremely high bandwidth. Fiber-optics allow businesses to function at full capacity with limited disruptions.
The only downside to fiber is that it requires a physical fiber-optic wire cable to be installed in the area. Fortunately, FastTrack has fiber installed in Durango and can supply Durango with some of the fastest, most reliable, and secure internet in town.
Internet Durango CO chooses FastTrack Communications as the highest quality provider of fiber optic internet and voice services.
In addition to speedy internet, FastTrack offers high-quality voice solutions to increase effective communication between your business and clients. We offer voice messaging, free local calls, and domestic long distance calls. With FastTrack, you will reach your clients and have clear communication, no matter the distance.
Advantages of Consistent Internet For Your Business
Businesses thrive on consistency. Not only do your customers and clients demand it, your business productivity suffers without access to consistently fast high-speed internet.
Speed is essential to maintaining reliable working conditions in your business. Businesses with reliable high-speed internet can conduct their business efficiently to satisfy customers', clients', and vendors' needs.
FastTrack Communications is the local backbone for high-speed internet for Durango, CO. We know that your business relies on the transfer of data to conduct your business. Whether you employ one hundred or one thousand, we can serve your business with fast, reliable, high quality service.
As an Internet service Durango CO provider, it's important to know that we are locally owned and operated. We care about your business and those who do business with you.
Because we focus on providing consistent high-speed and dependable internet, your business can reach customers, perform secure transactions, and provide excellent service without worry.
Choose FastTrack today. The line of communication between your business and customers will remain clear and accessible.
Why Choose A Local Internet Provider In Durango?
Geography is an important aspect when it comes to fast and reliable internet services.
FastTrack is locally sourced. We can provide your business with the high-speed, quality internet services that your business demands.
FastTrack Communication is one of the most reliable internet services in Durango. We offer internet in the Southwest Colorado and Northern New Mexico regions.
Your business benefits from a great local high-speed internet provider.
And because we're local, FastTrack's customer service is always easily accessible. We are ready to answer questions and attend to all concerns 24/7.
As a local Durango internet user, FastTrack understands your unique concerns unlike larger national internet companies . FastTrack's superior customer care is available 24/7. Read some of our 5 star Google reviews.
The internet Durango provides is varied, but FastTrack Communications is the best choice for a local fiber optic internet provider. FastTrack offers different speeds and affordable pricing for high-quality internet.
Some Durango internet providers are inconsistent with their offers. FastTrack's plans are set at affordable rates. Also, when switching to a new high speed internet Durango CO provider, FastTrack Communications will work hard to keep disruptions to a minimum when you switch providers.
We're dedicated to ensuring no delays or slowdowns for your business.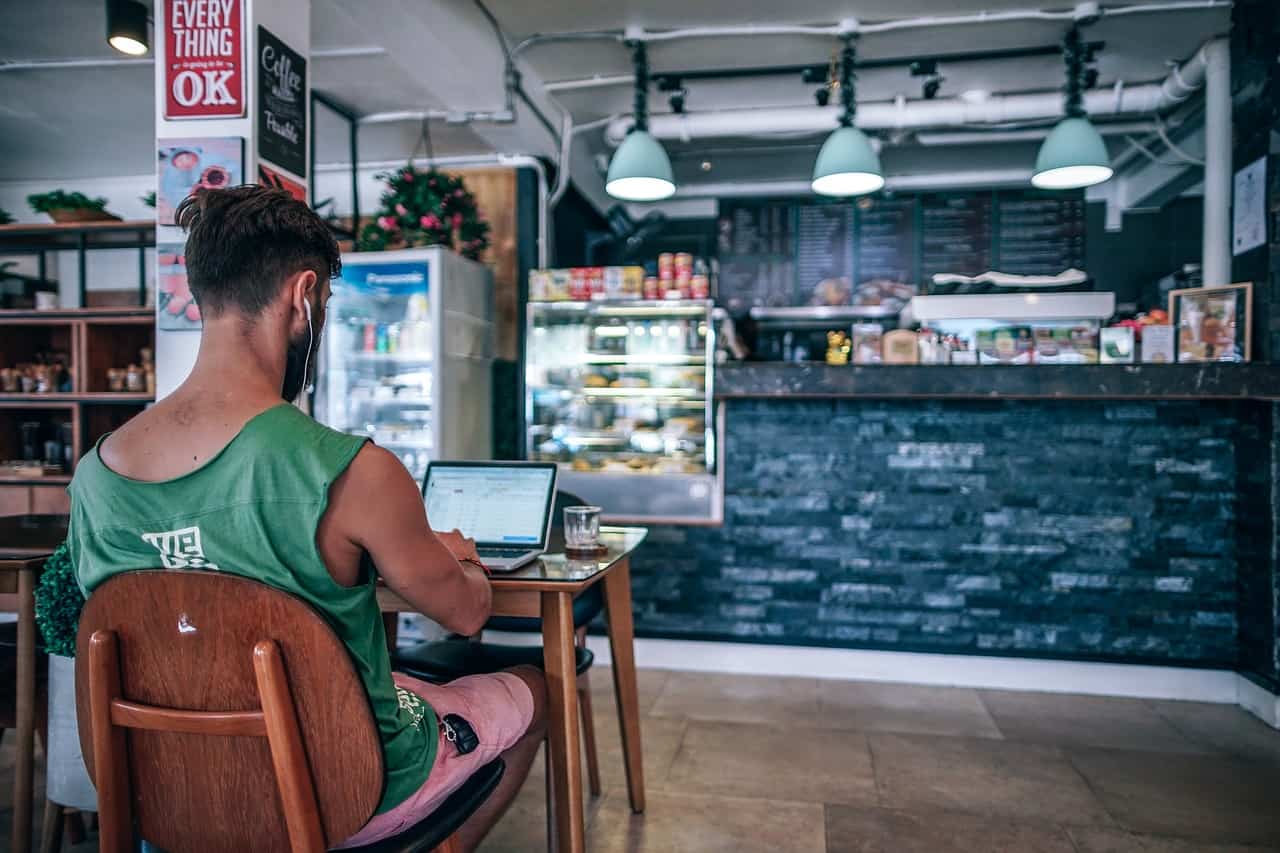 Importance of Locality
When it comes to Internet service Durango CO other providers are not necessarily local. Because FastTrack is locally owned and operated we have a relationship with businesses in the area.
This is especially important for rural locations like Durango, CO. Businesses in this area depend on reliable and fast internet. If your internet provider is not local, do they truly understand your needs as a business and how the community depends on your services?
Being local also means you have a consistent and reliable internet service. This is more achievable with local internet providers. As described above, proximity does make a difference when you're talking about upload and download times.
That's why we invested in fiber optics in this area as there is an actual decreased physical distance for data to travel. You'll see from our FastTrack network map that we've got you covered!
Fiber optic internet means you have less to worry about. You'll get fast reliable internet when you need it so your business operates as smoothly as possible.
NEED HELP WITH YOUR INTERNET
FastTrack Communicatioins provides the most effective and robust internet solutions in Durango, CO and nearby areas. See our comprehensive internet bundle plans and learn how our services can help local businesses and communities with their internet.
How Fasttrack Communications Can Help Local Communities With Fiber Optic Internet
FastTrack Communications is the only locally owned and operated provider of internet in Durango CO. FastTrack prides itself in providing fast reliable internet service.
IT experts name fiber optic internet as one of the best sources of high-speed internet access. FastTrack uses fiber optics because of the transmission speed, reliability, and security.
Another reason we chose fiber optics is that they withstand the test of time. Fiber-optics are not affected by harsh weather conditions and have less degradation than traditional copper cables.
FastTrack's genuine speeds also do not degrade with distance or the number of subscribers. Delays during peak times are non-existent with FastTrack's fiber optic internet. This is key when it comes to business productivity and communication.
FastTrack is the regional backbone for the Southwest Colorado and Northern New Mexico areas. We provide the fastest connectivity of 100G through fiber optics. We are also the only fiber-optic internet provider that is a subsidiary of the LPEA.
Having a scalable internet provider that can grow with your business is significant. It is crucial to find an internet provider like FastTrack Communications that is adaptable to your business needs. Flexibility is an important aspect of your business, so it should also be for your internet services.
Your company size can increase due to our high-speed internet connection and the bandwidth of your internet will also adapt to meet all of your business needs. This furthers business productivity.
Efficient fiber optics is the best way to compete in our technology-based world. FastTrack is a genuine, local company. We are here to partner with your businesses as you grow. FastTrack provides a range of essential business services.
Your company will have the most efficient data transport. We also offer high-speed Durango voice, internet, and other services. FastTrack is your definitive solution for all your business communication needs.
As a partner, we can help your business with data transport. Internet and voice solution bundles are offered as well. The business fiber and voice bundle offered by FastTrack is an excellent choice for businesses that are looking to choose one provider for internet and voice services.
As you consider your options for Durango internet providers you'll want to choose a company with a proven track record. FastTrack has been Durango's trusted provider for businesses for over twenty years. We have provided internet to community lifelines like hospitals and fire stations.
No other local internet services in Durango offer all of these features. Quality, fiber optic internet access and voice services are affordable with FastTrack Communications.
Benefits of Choosing FastTrack
High-speed fiber internet
Dependable 24/7 customer service
Locally owned and operated
Trusted and proven for over 20 years
Scalable
Customizable plans
Modern fiber-optics
Regional backbone
Business Communities In Durango That We Serve
Durango is home to a lot of businesses. FastTrack brings the speed your business demands and expects.
We provide local hometown support and this is important when it comes to customer service. As a locally owned and operated business, we care about you. It's important to us that you feel comfortable entrusting your business to us.
Being a part of such a reliable service brings a sense of relief. You will feel more confident in your business's ability to not only meet the demands of your customer but to grow as well.
We work side by side with our partners to increase productivity within their businesses by providing reliable internet and voice services.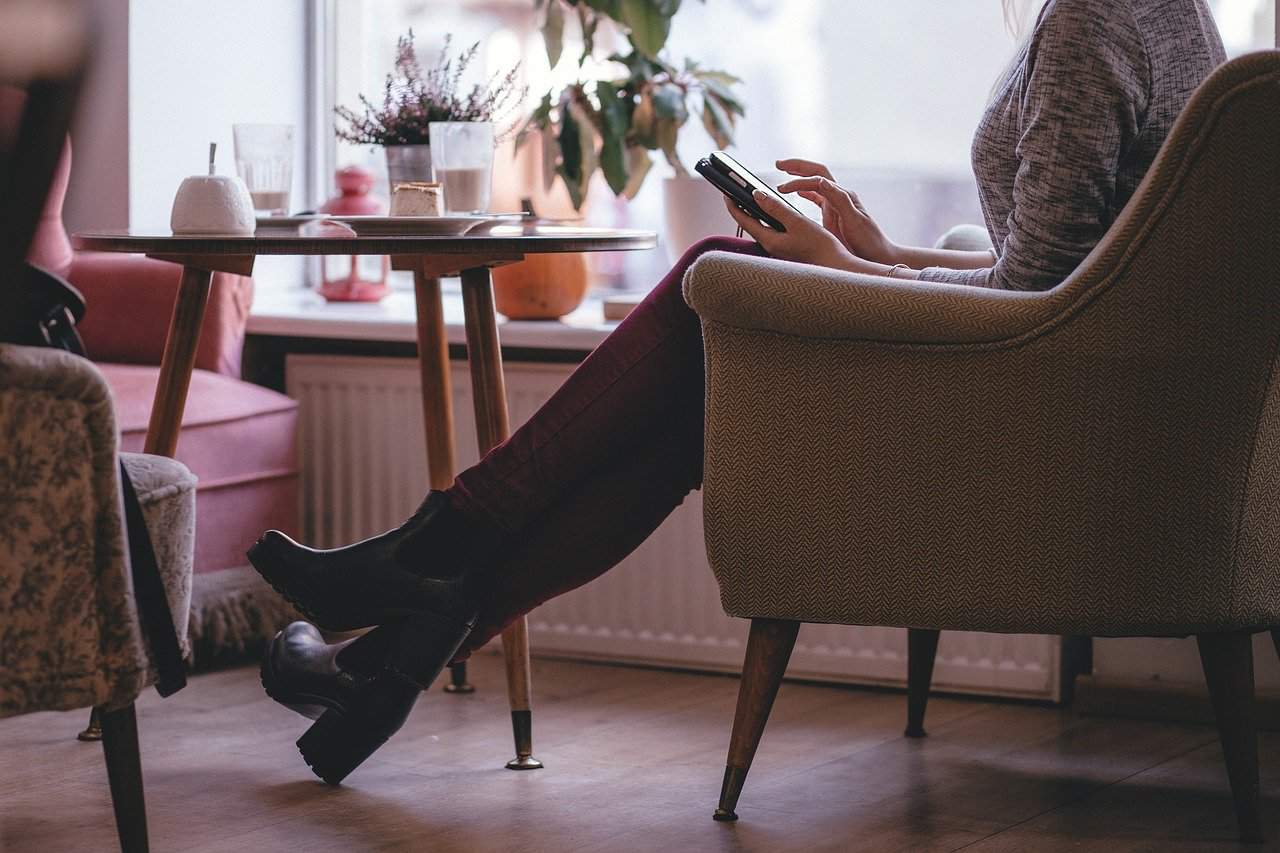 What Business Can You Find In Durango?
FastTrack is one of the best local Durango internet providers. We use advanced technology to help your business with high-speed, fiber-optic internet. FastTrack is a reliable provider you can trust.
With more than 420 miles of fiber optic network, we provide internet to a wide variety of local establishments from restaurants to retailers. As well as many financial institutions and businesses with branches in multiple locations.
Our community runs on FastTrack's fiber-optic internet. From school districts to governmental agencies such as hospitals and emergency services, these necessary community services rely on the internet from FastTrack Communications.
FastTrack provides important services to the establishments that matter the most.
Business Communities that FastTrack Communications Serve
At FastTrack Communications we are well known for our excellent internet and customer service. We supply small, medium, and large businesses throughout the Durango, Colorado area.
We have affordable options for all of your communication needs. We offer prices at a fixed rate. No price changes will occur unless you switch plans. Other Durango internet providers may not always offer this.
Growing businesses are also eligible to receive fast, dependable internet service from FastTrack. The scalability feature that FastTrack provides is a great option for mid-sized businesses.
If you need a flexible provider to grow with you, then FastTrack is a great choice. FastTrack Communications offers scalable subscription plans to meet a variety of your business needs. Business owners and IT managers enjoy how customized each plan is - from big to small, we offer it all.
The smaller plans we offer include 10 x 10 MBPS for just $49.95 per month. Other companies may offer their fastest, fiber-optic internet only when you purchase a bundle.
If you want to bundle options, we offer that too. One is our 100/200 MBPS for only $149.95 per month. This gives you a large amount of data space at an affordable price.
We also extend services to large businesses. These establishments encompass financial institutions, healthcare providers, school districts, and municipalities.
We are proud to service larger entities in our area with reliable high-speed internet, like La Plata Integrated Health System and Mercy Regional Medical center.
For a complete list of areas Durango FastTrack already provides superior internet service to, please read the list below. Contact us to fill out a service request for your region today.
Local communities That FastTrack Already Serves:
Downtown Durango
Bodo Park
South Camino del Rio
CR 203 Ptarmigan Center/Star Liquor Complex
Fort Lewis College area
North Main Ave.
The Tech Center
Florida Rd. Businesses
Three Springs
About Durango, CO
We love it here and we know you do too!
Durango, Colorado
is a unique place. It has many successful businesses and fun activities for visitors and families. Durango's small town charm also comes with big city benefits such as high speed fiber optic internet.
Durango, CO has a rich history but also has all the conveniences necessary for a thriving community like restaurants, retailers, and businesses.
Durango has wonderful entertainment and shopping with a variety of hidden gems to discover.
The mild climate and beautiful changing seasons make Durango a great place to work and do business. The scenic snowy mountains are an invitation to skiing and other outdoor winter sports.
Regardless of the time of year, Durango offers a variety of options for nature lovers. The San Juan National Forest is a wonderful place to take day hikes or multi-day backpacking trips.
Animas River is a popular river for nature enthusiasts as well with newly constructed bridges, hiking and biking trails. The Strater Hotel is a hidden gem of Durango, Colorado. Steeped in history, it's also a unique place to stay. Built in the 1800s, the structure is breathtaking with its authentic Victorian-era decor.
Furthermore, there are a variety of restaurants to visit in Durango. Himalayan Kitchen and Rice Monkeys are two tasty choices. Both restaurants offer eclectic Asian dishes. You won't be able to find food like this in other regions of Colorado.
For a more classic take on the restaurant scene, there's Primus, a fine-dining wild game and seafood option, or Steamworks Brewing Company for beer and burgers.
Because you live, work and play in Durango, we know that you have elevated taste. That's why we know that when you consider your choice of providers for Internet Durango CO, that you'll choose FastTrack Communications for the fastest and most reliable internet service.