Local Fiber Optic High-Speed Internet Provider in
Farmington, New Mexico
Farmington is a scenic town situated in San Juan County New Mexico. It's located on the Colorado Plateau near Four Corners where New Mexico, Colorado, Arizona, and Utah meet. This unique location makes Farmington a great place to do business.
As you explore internet providers, Farmington, NM offers a variety of options to consider. However, when it comes to high-speed internet, Farmington, NM is fortunate to have an affordable fiber optic option with FastTrack Communications.
We are the region's only locally owned and operated high-speed fiber optic internet provider. Our blazing fast internet options are customizable so that you can select the right plan for your business needs.
Save With Integrated Fiber Optic Internet FromFastTrack
Always On
No Slowdowns
Smooth Communication Between Multiple Offices
Local Service
One Bill
Fast, Secure Data Uploading
Internet Farmington, NM Types
Finding an internet service provider for business can be a challenge as you compare rates, plans, and speeds.
Let's explore the different types of internet Farmington, NM has to offer:
Cable Broadband
Fixed Wireless Broadband
Satellite Internet
DSL — Digital Subscriber Lines
Fiber Optic technology
Cable Broadband
Cable broadband internet works with coaxial cables and uses the same interface as cable television. With cable broadband, a modem receiver is required to connect to your internet service provider and access the internet.

Similar to a cable TV box, the receiver picks up electrical signals and delivers them at an internet speed of up to 100Mbps.

Proximity may not be a factor for cable internet, but it is prone to latency and is generally considered unreliable.

This unreliability is especially noticeable during peak times of use and could cause loss of sales or failed transactions if you are unable to transfer data when you need it most.
Fixed Wireless Broadband
Fixed wireless data (FWD) maintains a connection between two wireless devices to enable the connection of the internet to your business.

On average, FWD offers a connection speed of 25Mbps, but it can reach up to 1000Mbps if the connection is clear.

As it uses radio links, the internet speed can be affected by weather conditions, terrain and other interferences in the network.

Trees, buildings, and other physical obstacles could make it difficult for radio links to penetrate and transmit the internet connection to the receiver.

Unfortunately, this makes FWD a less reliable option for businesses that rely on a fast internet connection at all times.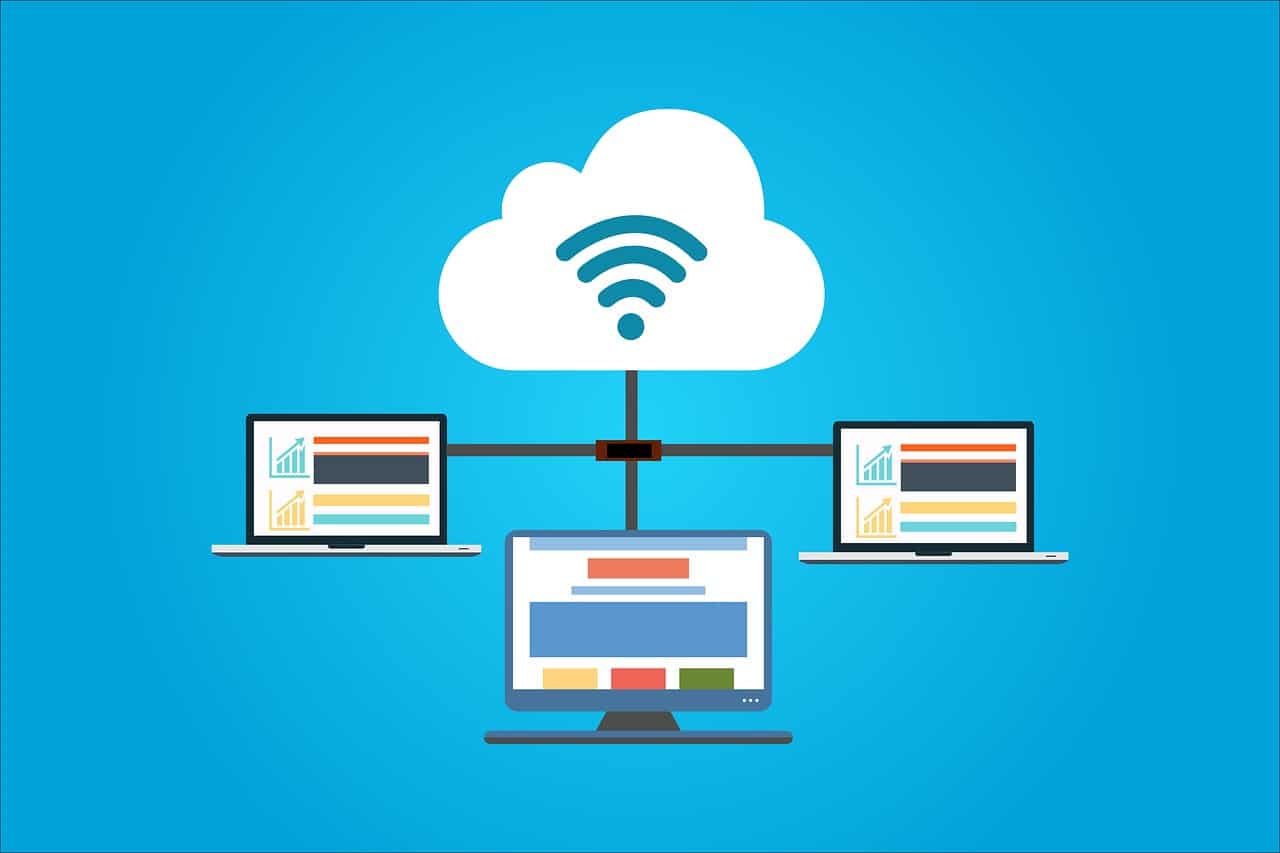 Satellite Internet
Satellite broadband is typically used to facilitate internet access to users who are living in remote or rural areas The reason is that it uses geostationary satellites to transmit signals that can deliver an internet speed of 500Mbps.
In addition to speed, satellite internet has lower latency and better coverage than DSL and FWD. However, the reliability of satellite internet connectivity will fluctuate with weather conditions and other geographical obstacles.
For most internet providers, Farmington, NM fits the rural description to a degree as Farmington does indeed have some remote areas. Fortunately, with FastTrack Communications, it doesn't mean that satellite internet is the only option.
DSL
Digital Subscriber Line (DSL) technology uses telephone lines to transmit digital data and offers an average speed of 25Mbps. Remember the outdated dial-up connections? Similarly, DSL uses the same phone lines but more efficiently and securely than dial-up.
DSL may be a convenient source for internet connectivity but it does have its weaknesses. The technology delivers a lower internet speed and less consistency than your business may require.
Therefore, if you use cloud-based applications and process large databases, DSL may not be adequate for your business or organization's needs.
ASK FOR SERVICE REQUEST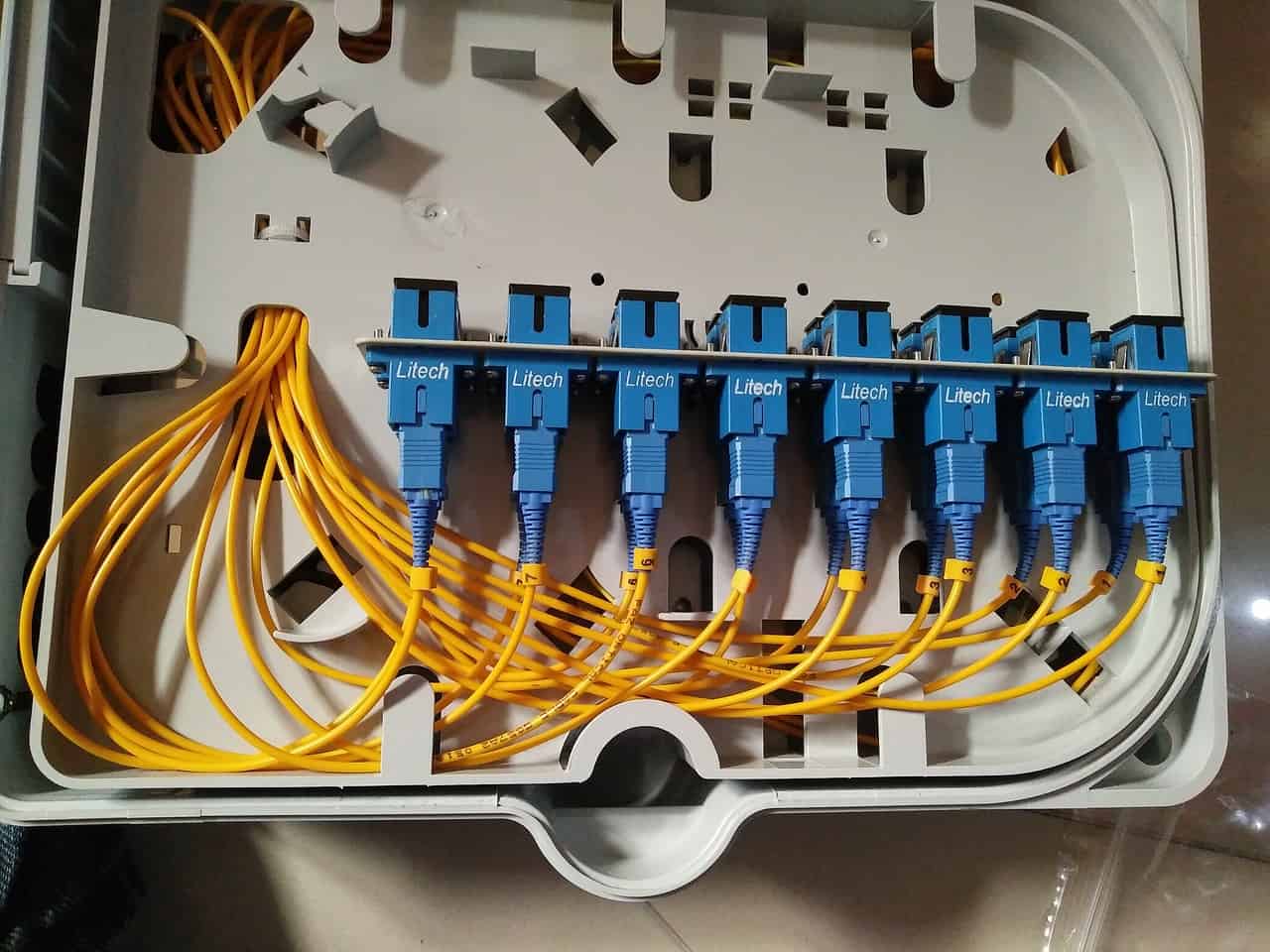 Fiber Optic Technology
Fiber optic internet is a connection based on fiber optic cables that transmit light signals through optically pure glass. As the signals travel at the speed of light, it offers the fastest internet speed of all.

FastTrack provides 10G+ internet that can deliver up to 100 times better performance than DSL. It is secure, fast, reliable, and has a consistent internet connection that keeps businesses running smoothly.

Unlike FWD and satellite connection, fiber optic internet is not subject to bad weather conditions. Your business can enjoy high-speed internet with up to 99.99% reliability throughout the year.

In addition to the internet, fiber optic technology supports Voice over Internet Protocol (VoIP). This means you can make calls anywhere around the world without investing in additional plans.

With fiber optic technology, your internet speed does not degrade during peak times or as the number of users increases. Whether you want to send large files, use cloud-based applications, or process transactions, fiber optic is the most efficient connection for successful operations.

When it comes to the best performance, nothing is better than Farmington fiber internet provided by FastTrack Communications.

If you are searching Farmington, NM internet providers, you are probably wondering what sets FastTrack Communications apart. FastTrack is the only regionally operated service provider of fiber optic internet in Farmington.

If you want a fast and affordable internet connection, we are here to help you meet your business requirements.
Click here to find out how FastTrack can bring Farmington fiber internet to your business.
Why Choose Local Internet Provider in Farmington, NM?
Faster Setup
Your time is valuable and we know you don't want to give up resources just to get your company connected. FastTrack is a regionally-owned fiber optic company based in Durango, CO.
Being a regional company, we understand the concerns when it comes to internet connectivity and maintaining productivity with your workforce. Our professionals are available with 24/7 technical support to make sure that your connection runs seamlessly.
Whether you have a large corporate enterprise or small business, FastTrack can meet your needs for speed, reliability, and price with customizable internet packages.
Better Customer Support
Customer support is the primary benefit of choosing a local company. We are committed to providing the best customer service in the region to ensure that your business never misses a beat.
And since unforeseen problems can occur anytime, our 24/7 tech support has got your back. Being local providers, we operate in your region and quickly get you back in business. That's why FastTrack Communications is considered one of the best internet service providers in Farmington, NM.
Higher Proximity
When it comes to traditional internet connections, geographical location is important. Especially for rural locations like Farmington with limited options, proximity becomes a big concern.
Check out our services areas online https://fasttrackcomm.net/colorado-telecommunications-service-areas/ or fill out our service request form to see if our fiber is in your area https://fasttrackcomm.net/fasttrack-service-request/.
FastTrack is a regional company that provides reliable internet services at an affordable price. In addition, FastTrack offers up to 10G+ internet with high proximity to ensure a consistent connection in your business.
We can offer lightning-fast internet, thanks to our 450 miles of fiber optic network in the region. FastTrack Communications can offer fast, reliable, and affordable fiber optic internet to assist you in getting the best out of your investment.
Take a look at our network map and see how we have Farmington covered.
If you want to enable fast internet at an affordable price, FastTrack Communications is the best option for your business. As a regional provider in Farmington, NM, we are just as invested in the success of businesses in the Farmington area as you are.
Call us today at 1-877-755-0558 to get fiber optic internet in Farmington.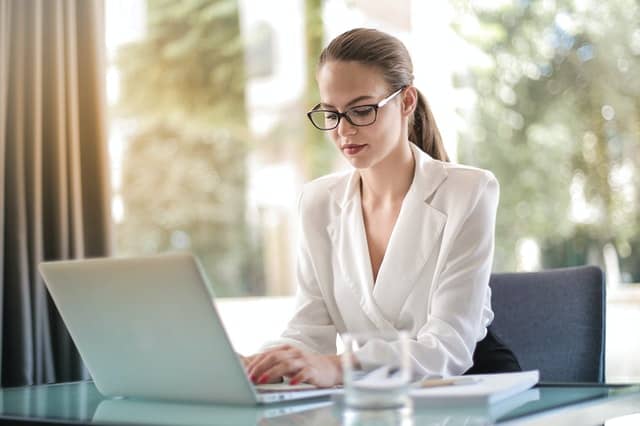 How FastTrack Communications Helps Farmington Businesses with High-Speed Internet
With a 100G fiber backbone, FastTrack is a leader among Farmington internet providers. We offer business communications at the speed of light with our fiber optic internet and VoIP services.
Here's how our Farmington fiber internet will help your business.
Up to 10G+ fiber optic internet
Our fiber optic connection has no match when it comes to network speeds. Fiber optic technology transmits light signals and delivers up to 10Gbps + network speed consistently.
Unlike other connections, the fiber optic network speed does not fluctuate as the number of users increases. This means you get high-speed internet based on a dedicated fiber optic network when you need it.
From processing files to accessing cloud-based applications, a fast internet connection is key to successful business operations. FastTrack can provide speeds up to 100 times faster than traditional DSL or cable at an affordable price.
FastTrack fiber optic internet allows you to process large transactions, transfer files, access cloud-based applications, and increase business efficiency.
Up to 99.99% uptime
In today's world, working with a consistent and reliable internet is extremely important to the success of a business. FastTrack features a redundant fiber optic network and multiple internet gateways with up to 99.99% reliability.
Unlike other forms of internet broadband solutions such as satellite, bad weather and geography are not a factor when it comes to a fiber optic internet connection. The bandwidth remains constant regardless of the time, weather, and number of users connected with the network.
24/7 technical support
FastTrack Communications is the region's only local fiber optic provider based in Durango, CO. As we are operating in your region, we understand your concerns and offer 24/7 technical support.
You can call our customer support professionals and they will happily answer any questions you may have. Our high-quality customer service helps us get excellent reviews and 5-star ratings on Google.
Advanced VoIP services:
With 10+Gbps speed, our fiber optic connection is not limited to the internet. Our hosted voice services are based on Cisco devices to meet your business needs.
Unlike PBX, hosted voice runs on our fiber optic network and offers superior voice connections. Our Farmington voice services allow you to call anywhere in the US without any additional expenses.
FastTrack has a fiber optic network covering over 450 miles in the region and enables VoIP for your business. From client calls to office communication, our VoIP services ensure superior quality calls and video communication whenever and wherever you want.
Our Farmington voice internet services can include separate numbers, voice messaging, ISD (international subscriber dialing), and much more.
Scalable:
Growth is the aim of every innovative business. Suppose you have 10-20 employees and now you need to grow to accommodate new employees and new projects. If your internet can't handle the addition of more employees you could compromise productivity and ultimately profits.
FastTrack Communications offers scalable fiber optic-based internet solutions for uninterpreted business growth. You can easily scale the internet connection and data capacity whenever you want.
Worthwhile plans:
In addition to our high-speed internet services, our plans are affordable and offer you the best value for your money.
Our Farmington internet plans with 10 x 10Mbps speed start from just $44.00 per month. You can also add voice services (VoIP) with your internet plan for just $25 per line per month.
Trusted by businesses for over 20 years:
When it comes to internet providers, Farmington, NM has some options for you to choose from. FastTrack Communications has built a strong reputation among Farmington businesses and the surrounding communities of Aztec and Bloomfield, NM.
Since 2002, FastTrack has delivered unique telecom products to businesses at an affordable price. We are the only regionally-owned and operated fiber optic-based internet provider with its own fiber optic network.
From schools and emergency services to IT companies, many Farmington businesses and organizations take advantage of our fiber optic internet. Not only do we offer high speeds, but we also deliver VoIP solutions at an affordable price.
If you're looking for fast internet at an affordable price, you can fill out our service request form to get started.
NEED HELP WITH YOUR INTERNET
FastTrack Communicatioins provides the most effective and robust internet solutions in Durango, CO and nearby areas. See our comprehensive internet bundle plans and learn how our services can help local businesses and communities with their internet.
How Can Businesses and Communities in Farmington Benefit From FastTrack Internet Services?
High-speed fiber optic internet in Farmington can help organizations and businesses conduct business effectively and reliably.

With 10Gbps and beyond internet speeds, any business can easily transfer large files, use cloud-based applications, and process transactions at the speed of light. Additionally, FastTrack offers voice solutions for internet calling with features such as call management, HD calling, and more.

Explore our website and discover how to get access to fiber optic internet for as little as $44.00 per month.
Economic development
Keeping businesses running at the speed of light benefits our whole community. Your employees can experience confidence in their internet connection and higher productivity which benefits employees and customers alike. We view your business success as an advantage for the entire community.

Faster speeds increase business efficiency which can translate into increased revenues benefiting customers, employees, and the local Farmington economy. Also, money saved with our competitive rates for internet and voice services will benefit your business's bottom line.

FastTrack's fiber optic-based internet is up to 100 times more efficient than older technology such as DSL or cable. Our fiber optic technology also increases efficiency with internet voice services and offers competitive rates that are less than traditional phone lines.
Community growth
We are fortunate that Farmington, NM has a natural beauty that attracts many visitors. Also, high-speed Farmington internet helps support the economy by attracting new business to the area.

As our community conducts business using efficient fiber optic internet, we thrive, and everyone benefits. Businesses can grow with confidence with our 99.99% reliable internet with up to 10Gbps network speeds and voice services.
Quality of life services
We are living in the era of rapidly developing technology and high-speed, reliable internet service is key to business growth and efficiency. From businesses and municipalities to emergency services, FastTrack provides superior customer service to all organizations regardless of size.
We help businesses and organizations meet their goals with consistent and reliable service delivered by a regionally-based company that cares about your success.

Using our 100G internet backbone, organizations can implement cloud-based computing and the high-speed data transfers that they need to grow and compete in a global marketplace. This is only possible with up to 99.99% reliable internet from FastTrack Communications. Our redundant fiber line extends from Albuquerque to Farmington, Durango, Denver, and back to Albuquerque.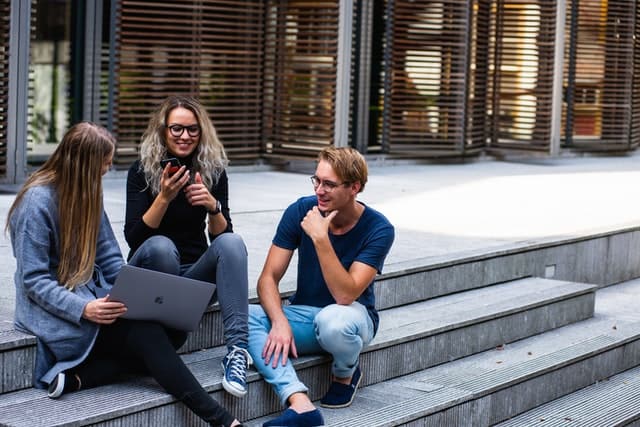 About Farmington, NM
With an altitude of 5306 ft, the city features a blend of 273 sunny days, 7.5-inch rain, and 12.3-inch snow a year. The natural beauty and technology resources such as fiber optic networks make the city perfect for operating businesses.
FastTrack Communications is the only regionally-owned and operated fiber optic-based internet provider for Farmington, NM. We offer up to 10G+ internet with 99.99% uptime as well as VoIP services at an affordable price.
Why choose other internet providers in Farmington, NM when you have FastTrack Communications operating near you?

VIEW ALL FASTTRACK TESTIMONIALS