VoIP

Services

VoIP (Voice over Internet Protocol) is an internet-based voice solution that includes a range of communication features and replaces old copper wire-based telephone systems.


This article will delve into the characteristics of VoIP, what advantages it entails, and will highlight a leading provider — FastTrack Communications.
Get Better Voice Solutions
Looking for a less expensive, feature-rich internet calling alternative to standard local telephone service?
Voice Solutions – VoIP Features
A VoIP phone is a digital, internet-based calling and communication system. VoIP providers also can offer a wide range of voice features that span beyond a traditional TDM phone.
VoIP systems can be utilized via an adapter that attaches to traditional phone lines, by computer, or cloud-compatible IP phones. The advantages of VoIP voice solutions include affordable costs, increased communication features, and accessible, clear calls that utilize high-speed broadband internet.
There are both commercial and residential VoIP providers for businesses and individuals alike.
If you're considering VoIP for your business, it's important to research the quality and service offerings of your current internet provider to determine VoIP system compatibility.
FastTrack Communications is a locally owned and operated high-speed internet provider in Durango, CO, that offers fiber optic internet services and VoIP systems that are offered as stand alone services or bundled products.
Read more to find out exactly what VoIP is and how it can improve your business development.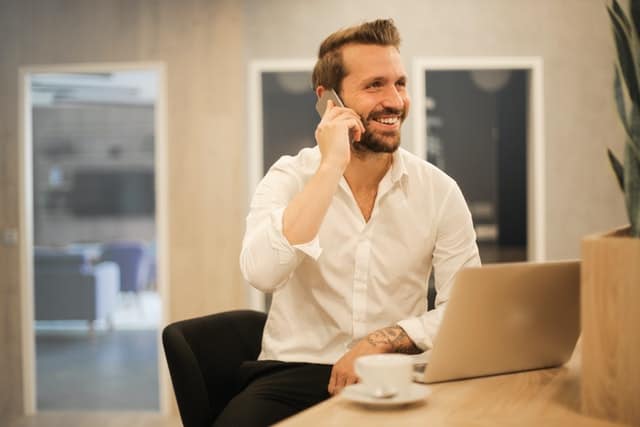 What is VoIP and How Does it Work
Now is the time to replace copper T1 lines and outdated slow communication systems. Make high quality reliable phone calls using internet-connected VoIP service. Simply stated, VoIP is a technology platform that transmits your voice digitally.
With dependable VoIP providers, you can make calls directly from your computer, a VoIP phone, smartphone, or tablet. Also, it helps users to make calls via TDM phones with special adapters.
Discovering what is VoIP caller begins with understanding how a VoIP phone system works. It allows your business to run its phone system using simple software via the Cloud replacing the need for traditional wiring.
VoIP stands for Voice over Internet Protocol. Consumers and businesses enjoy the user-friendly features of VoIP which utilizes an internet connection to provide voice communications.
Audio signals are transmitted digitally through the internet to local area networks and a wide range of networks. The data is compressed into digital packets and then subsequently decompressed into audible sound on the other end.
You may ask, "How exactly do the calls reach customers when I use VoIP? Will they still receive my calls like usual?"
We assure you that VoIP is compatible on multiple technologies and devices. VoIP works well with consumers that are utilizing a regular mobile phone without advanced capabilities. VoIP will conveniently convert the signal to a standard telephone signal, leading to a reliable line of communication.
The main requirement is a simple VoIP adapter for traditional landline phones. An adapter is not necessary for a mobile smartphone, VoIP phone or computer – and don't forget a reliable headset!
VoIP converts analog voice signals to digital packets of data via your broadband. This makes it a flexible and fast option for businesses if you have high-quality internet.
VoIP has drastically improved the way businesses communicate with clients and customers. Businesses no longer have to rely solely on communicating with customers through a local telephone company. Even PBX systems can operate on an internal telephone network using VoIP.
The benefit of using a reliable VoIP provider is the possibility of offering remote workers a company phone line, as long as they have internet access. VoIP requires internet access to function and transmit the audio. Since this is done digitally, copper wires are not needed.
Remember, VoIP services can be implemented in a variety of ways, but it's beneficial to understand what equipment or features the process requires. Simply, a VoIP phone number is assigned to you when you register with a service, but you can also keep your original number if desired.
A VoIP phone number can be used to call from any internet-enabled service: desktop, laptop, tablet, smartphone, or a VoIP phone.
There are two primary types of VoIP phones within this internet-based voice system. A hardware-based VoIP phone looks like a traditional landline TDM, minus the cord. It can include caller ID, a speaker, and voicemail features and more.
An actual landline can also be easily turned into a VoIP phone system using an adapter.
Another option for a VoIP phone is a software-based IP phone installed on a computer or mobile device. Headsets with a built-in microphone are connected to these devices.
Read the list below to understand the necessities and essential equipment for VoIP.
 Reliable internet connection, preferably high-speed, fiber optic internet for clear, dependable communication
Computer and a pair of headphones or a headset with a microphone
Instead of a PC, you may opt to use a smartphone or IP phone and appropriate software if the provider offers this option. This is not a necessity.
Occasionally, a VoIP adapter is required if your business desires to enhance its traditional landline.
If your business is currently using a PBX system, adding VoIP solutions is easy.
A PBX system is known as an on premise phone system that is not connected to a data network. If your business currently uses a PBX system, FastTrack Communications can replace all the phones with a high-quality VoIP system or use your existing Cisco handsets.
For example, one testimony stated that FastTrack started and completed the switch for a real estate firm within 1 day.  Read what our customers say about our service. https://fasttrackcomm.net/customers/
How Does A VoIP Phone Number Operate?
A VoIP phone or system uses internet-based technology to let you communicate with consumers from virtually any location within the provider's network.
When you join the best VoIP service provider, your business is assigned a real telephone number that's not tied to a phone line. Virtual phone numbers are known as an extension.
With VoIP, a traditional phone line is no longer required for businesses or residential customers. VoIP also provides multiple forms of communication in addition to internet-connected phone calls.
Team chats, text messaging, and voicemails are other types of communication VoIP phone services can offer. Since VoIP is conducted via broadband internet, the phone number is not designated to a specific location.
You have the right to keep your original phone number or you may choose a new one through VoIP providers. This is a valuable feature for businesses with existing clients – it minimizes the hassle of updating your company phone number.
VoIP solutions provide businesses and their clients with clear and reliable phone calls at an affordable cost, depending on their high-speed internet connection. Internet-based Voice Over Internet Protocol functions efficiently as long as you have secure, reliable internet access.
FastTrack Communications supplies both local high-speed, fiber optic internet and VoIP services. FastTrack can implement a VoIP system that utilizes high-quality fiber optic internet. Making the switch to an internet-based communication tool has never been easier.
How to Choose the Best VoIP Service in Your Area
Choosing the best VoIP service depends on location, reliability, features, and steady broadband internet. Switching a landline or traditional PBX system to VoIP is beneficial for businesses that require additional features like voice recording, lower cost long-distance calls, and other features that facilitate communication. 
Know What Is Vital For Your Business 
First, identify the communication needs of your business. You may already have certain features from your current provider that you find useful. Pinpoint which current voice features help your business communicate effectively.
Next, weed out the unnecessary attributes. If you experience muffled calls or slow connections, your business may need a more reliable, clear voice solution service. 
Then, consider what voice enhancements you desire for your business. Traditional business phone systems may be less integrative. Examine VoIP providers that offer extra features if you wish to implement a unifying phone system that includes more forms of communication.
VoIP Providers and Security Measures 
Strong security of data and personal client information is a priority for business communications. 
It's good to look for VoIP providers that offer high-level encryption or other advanced security options, like multi-factor authentication, or secure data access. 
Regardless, the best VoIP service will have a high degree of security because of internet protection features. 
Consider All Plans and Pricing 
The VoIP provider you choose also depends on the size of your business. Review the number of features required and amount of phone lines needed to conduct effective communication.
Switching to a local, high-speed VoIP provider and choosing a service that can extend voice solutions reliably are important factors to consider. The quality of service depends on locality and your internet connection.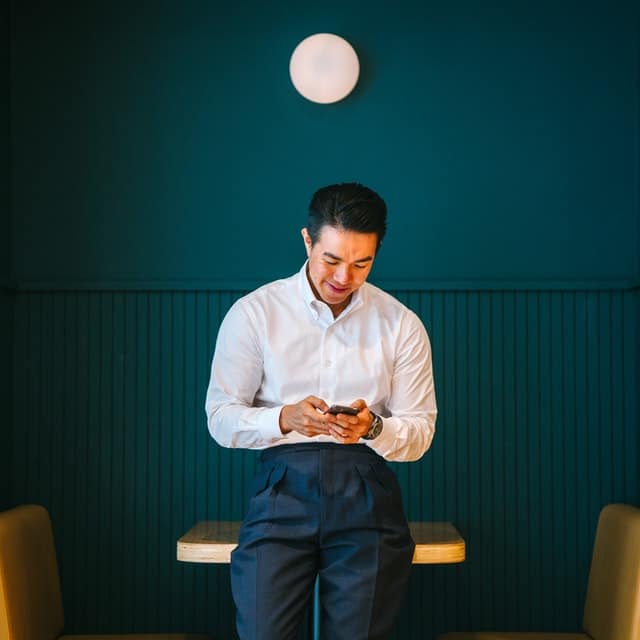 VoIP Services that You Can Choose
Generally, there are three primary categories of VoIP providers and services you can choose from. The first is VoIP-only providers.
VoIP providers that primarily focus on phone calling functionality provide Caller ID, voicemail, and call forwarding features. 
Other types of internet-based phone systems that VoIP supply are VoIP with cloud or smartphone systems and VoIP as a central communication hub.
VoIP systems with cloud compatibility can combine VoIP with PBX technology. These cloud-based phone systems have VoIP as their foundation but merge with the routing capabilities of PBX.
Additionally, VoIP can be used as an integrated communication center. This is where different modes of communication, aside from only phone calls, are a part of the internet-based phone system.
FastTrack Communications has one of the most competitive internet calling systems. FastTrack's additional communication features range from voice messaging to free local calls. Consider the value of efficient communication with your customers.
The first voice solutions plan FastTrack Communications offers is the Most Competitive Internet Calling plan. It relies on FastTrack's high-quality, reliable fiber-optic internet. This plan is $25/line/month and provides free local calls, full features, voice messaging, and domestic long-distance.
FastTrack's Most Competitive Internet Calling option gives you the choice between an internet-based VoIP system or a traditional TDM phone system. The VoIP version has a SIP for installed IP-PBX to communicate over IP with and outside an enterprise.
The Additional Internet Calling Services plan gives businesses 8xx service with international long-distance calling and long-distance block purchasing. Added voice communication features are offered.
Read on to discover more about our best VoIP service for businesses.
NEED HELP WITH YOUR INTERNET
FastTrack Communicatioins provides the most effective and robust internet solutions in Durango, CO and nearby areas. See our comprehensive internet bundle plans and learn how our services can help local businesses and communities with their internet.
Advantages of Having VoIP For Communities and Businesses
VoIP is a useful technology tool for businesses and employees. It can provide features like custom caller ID, call recording for messages and gives users the option to send voicemails straight to email.
There are unlimited advantages with using VoIP. VoIP opens the door for users to integrate all communication through a single technology service and is one of the most cost effective ways to set up business communications.
It not only streamlines communication for businesses with multiple locations and employees that work from home but lessens the cost by not using a wiring system such as traditional phone lines. 
Certain VoIP providers allow both portability and versatility. You may have the option to keep your VoIP phone number the same as your traditional landline or you have the freedom to change your VoIP number. 
Creating a new VoIP number may be beneficial for businesses that need to select new or different area codes. Either way, VoIP offers business owners a variety of choices.
Having broadband internet access is required when switching to VoIP services. 
Learn more about the possible advantages of VoIP when paired with high-quality, fiber optic internet access. 
Reduce business costs
Provide remote workers with a secure business line
Gain more control and flexibility
Simplify and unify your communication system
Clearer voice quality
Portability and a wider range of functionality
Remote functionality within the network
Security and privacy features
Add additional features as you need them
 If you would like more information on the specific advantages of FastTrack's VoIP system and voice solutions, don't hesitate to contact us at 877-755-0558. You can also request a quote  on our website: https://fasttrackcomm.net/fasttrack-service-request/
How FastTrack Communications Can Help You With Effective Internet Calling Solution 
FastTrack Communications is the only regionally owned fiber optic internet company in  Southern Colorado and northern New Mexico that also provides voice and internet solutions. 
Being the only regionally owned fiber optic internet and voice solutions company in the area makes FastTrack one of the most reliable and cost effective options for local businesses. The fiber optic connection offered is the fastest in the region operating a 100G network backbone that runs from Albuquerque, NM to Denver, CO and back, making a secure loop.
Because of our redundant network capabilities many emergency service providers, hospitals and community lifelines rely on our internet and voice services. Your voice and calling solutions may become clearer and more reliable when paired with fast dependable fiber internet. 
The primary advantages of FastTrack are its versatility and range of options. Your business may choose to use its own equipment as long as it's compatible. FastTrack provides traditional TDM voice plans, as well as VoIP voice plans. You have the option to keep your traditional landline or upgrade your voice and calling features with a VoIP system. 
FastTrack has excellent customer service and a friendly team readily available to answer your questions, comments, and concerns.
There are no hidden fees or multi-year contracts when switching to FastTrack's best-of-class voice services. 
FastTrack suggests using a Cisco headset or existing Cisco equipment but call our toll-free number today at 877-755-0558 for equipment compatibility questions.
No matter the situation, FastTrack has multiple, beneficial, high-quality voice solution plans to suit the exact needs of your business.