6 Things to Consider When Choosing Internet Providers for Your Business
If your organization relies on the internet to make customer engagement easier and more efficient, then having reliable and fast internet is the path to your success.
But how do you find the best internet providers in your area?
Save With Integrated Fiber Optic Internet FromFastTrack
Always On
No Slowdowns
Smooth Communication Between Multiple Offices
Local Service
One Bill
Fast, Secure Data Uploading
We're going to cover 6 things to consider when choosing an internet provider for your business.
As you compare internet service providers in your area you're going to want to consider all aspects of your business, so that you're not struggling to keep up with customer demands online.
However, before we jump right in, let's go over some facts about business internet providers and internet providers in general.
Not all Internet Service Providers are the same
An internet service provider (ISP) is a firm or company that enables an internet connection for your business.
From VoIP to data transport, ISPs offer an extensive range of internet services and types. This is why you want to do your homework on internet providers and compare services and functionality that matter to your business.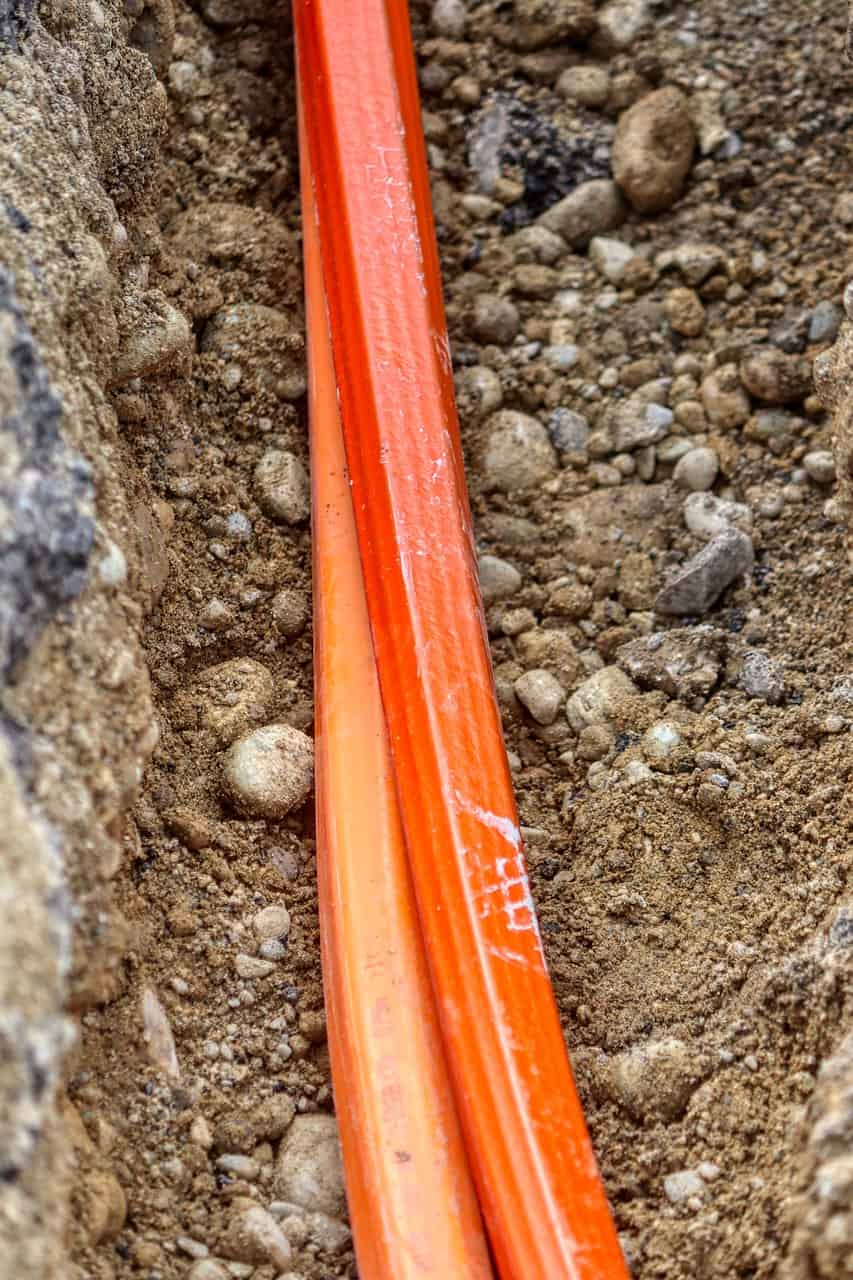 Types of Internet Service Providers:
Cable service providers:
Cable internet or broadband connection is one type of internet service that many providers offer.
As the name describes, cable internet works with cable wires to physically bring the internet into your workspace. Cable internet service providers may claim to offer up to 100Mbps of downloading speed, however, cable internet is prone to unexpected downtime which results in slower internet during peak times.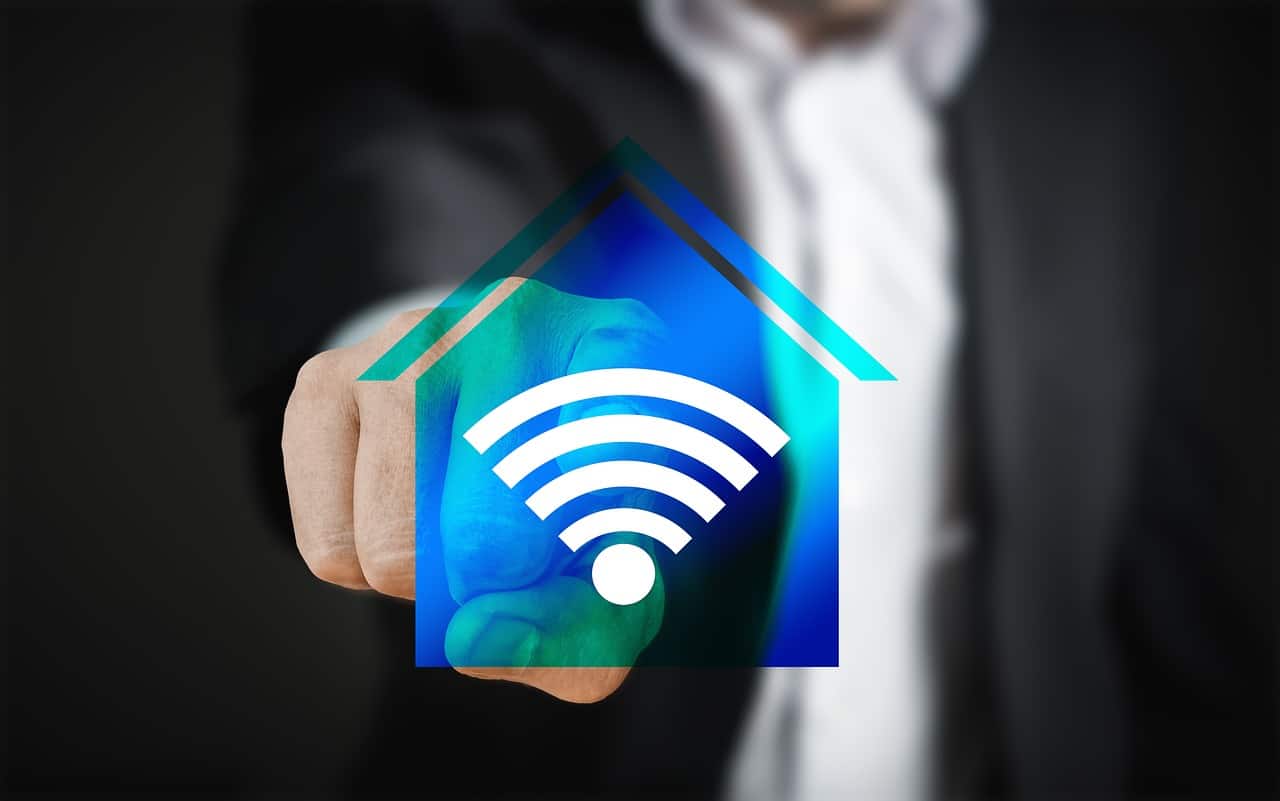 DSL service providers:
DSL (Digital Subscriber Line) service providers enable internet connections using existing telephone lines. DSL internet is generally slower than cable internet maxing out at around 25Mbps of internet speed. As it uses telephone lines, DSL is also susceptible to experiencing downtime and slower speeds.
Satellite internet service providers:
Satellite connections were once considered a great choice for those in remote areas who had no other options.
As the name implies, satellite internet uses satellites in lower orbit and transmits to your receiver using a satellite dish. Satellite internet speed can go up to 1000Mbps depending on location and provider.
However, the biggest downfall to satellite internet is that it is highly susceptible to physical interference such as weather and elevated terrain.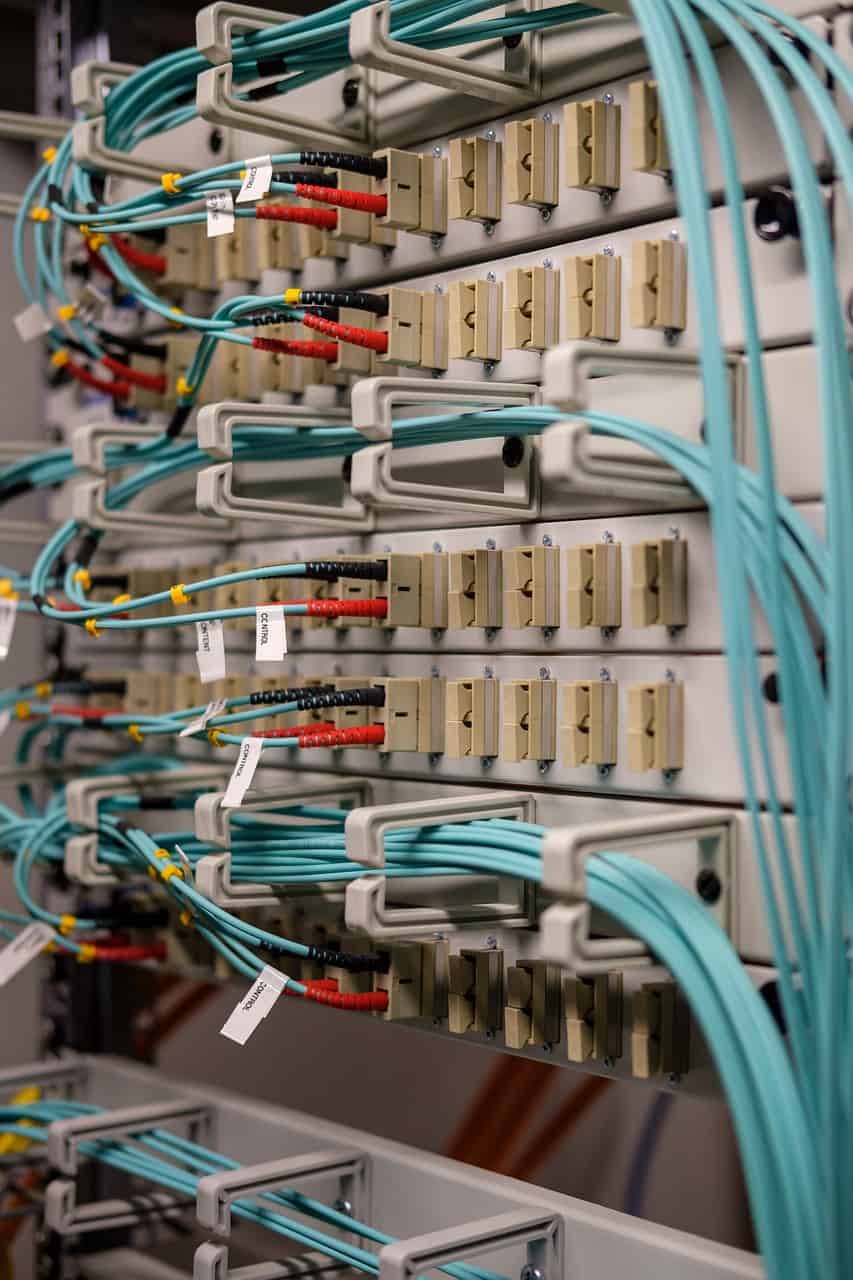 Fiber Optic Internet providers:
Fiber internet is the most efficient internet connection available today. Fiber optic transmits light signals via wires made of small glass fibers thinner than a human hair.
Fiber optic technology consists of a thick cladding that wraps around the glass fiber center to protect it from the elements as well as help the conduction of electricity. A high rate of conduction and optically pure glass fibers refract and reflect the light that powers the digital transmission of data.
Unlike other internet options, you will not experience any downtime even in the worst weather conditions. Fiber optic service providers have a widespread fiber optic network and offer 10G or 10G+ internet services.
Pricing:
As you can imagine, every internet provider has different prices and data packages depending on the type of internet they provide.
With the advancement of fiber optic technology, most providers are competitively priced. Just make sure that the pricing includes everything you need and that there aren't any hidden costs.
How to Choose the Best Internet Provider Near Me?
So you might be asking which is the best internet provider near me?
To assist you with this decision, we've listed six aspects to consider when choosing an internet service provider.
1. Fast and reliable:
When it comes to speed there's really only one stand-out solution. Fiber optic is 100x faster than coaxial cable.
Since information moves at the speed of light on fiber optic lines you'll find higher bandwidth capacities with fiber optic internet. There's simply nothing else available that matches the fast internet speed of fiber optic.
Reliability means that you'll have consistent upload/download speeds with a symmetrical internet connection as well as asymmetrical speeds. Fortunately, fiber optic internet speed is not dependent upon how many users are online and is virtually always on.
2. Prefer higher uptime:
When it comes to choosing internet services for business, internet speed is not your only consideration.
Even during peak times when internet volume is typically heavy, you'll want an internet service that can handle the load.
There's nothing worse than experiencing downtime when you're trying to provide telemedicine or meet the demands of distance learning.
Make sure your internet service provider supports more than 99% of uptime to downtime. The internet speed should stay stable even during high usage.
3. Feature-packed services:
As technology improves, the approach of the internet is beyond just uploading or downloading data files.
VoIP (Voice over Internet Protocols) relies on internet service so large enterprises can make voice and video calls. Unlike a traditional phone line, it doesn't require configuration with telephone lines and offers a convenient installation.
VoIP requires a powerful, stable, and secure internet connection to achieve smooth hassle-free results. Thus, you should go with a fiber optic internet provider to enjoy all the features available with VoIP.
4. No compromise with data security:
No doubt features and internet stability are important. Both DSL and cable internet service providers use cable lines to enable internet connection. Surprisingly, these lines produce RF (Radio Frequency) signals that are potentially susceptible to cybercriminals.
On the other hand, fiber optic internet transmits light signals during internet connectivity. These signals are too fast for hackers, and your data stays safe. That's why we recommend choosing an internet provider with a fiber optic network.
5. Technical support:
Since nearly every transaction and piece of communication requires the internet, you'll want to ensure you have support when you need it.
This is why it's important to have a business internet provider that offers reliable technical support every time.
This is why FastTrack offers local technical support 24/7/365 from a regionally-owned internet company.
6. Search for a local service provider:
Why does it matter that internet providers be local?
A local service provider that operates near your business will understand the unique concerns of your industry and solve them accordingly. Furthermore, it makes installation easier and hassle-free.
If you have a business in Durango and want internet services, a local service provider such as FastTrack can easily install the necessary equipment and get you up and running in no time.
As you explore internet providers in Durango Co and New Mexico keep FastTrack Communications in mind. We have over 450 miles of fiber optic network to offer 10G+ internet and offer 24/7 technical support.
Contact us now at 877-755-0558 or drop us an email at info@fasttrackcomm.net for a service request. You can also fill out our service request form here.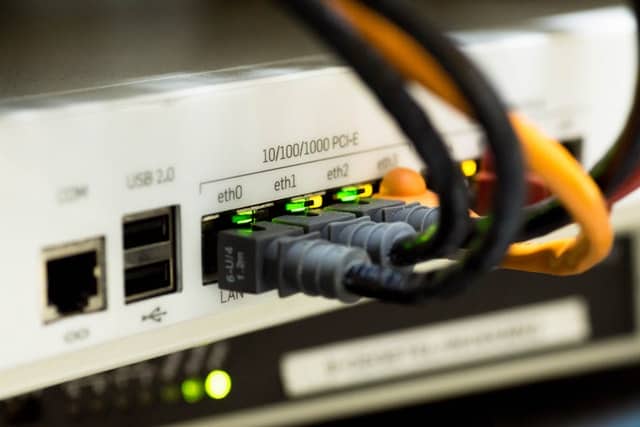 NEED HELP WITH YOUR INTERNET
FastTrack Communicatioins provides the most effective and robust internet solutions in Durango, CO and nearby areas. See our comprehensive internet bundle plans and learn how our services can help local businesses and communities with their internet.
What Makes FastTrack Different from Other Internet Providers?
Locally owned and operated:
FastTrack Communications is proud to be regionally owned and operated and has been providing fiber internet services since 2002.
In fact, we are the only regionally owned and operated fiber optic internet service provider in the area. From Albuquerque to Grand Junction, FastTrack has a fiber optic network that spans over 420 miles in the region.
Fiber optic-based internet services:
Unlike other service providers, we only offer fiber optic-based internet services. FastTrack has a 100G fiber optic backbone to meet the internet needs of your business.
Besides internet services, we also offer fiber optic-based VoIP with exciting features. You can enjoy speeds up to 10G+ internet and reliable VoIP. Our most affordable business package is available at only $49.95 per month for a 10 x 10mbps internet connection and one voice line.
Proven performance:
FastTrack's services have a reputation for offering proven performance. Our fiber optic internet delivers a connection speed of up to 10Gbps. In simple terms, we offer 100 times faster internet than DSL and cable internet providers. The internet speed is real and stays consistent every time.
99.99% reliable connection:
A near-perfect reliable connection is what makes FastTrack stand out in the industry.
We are known for offering 99.99% reliable internet connection. This means our fiber optic connection features 99.99% uptime and stays consistent always. Even if you do business during peak times you'll be connected.
Affordably priced:
Our quality of services may be top-notch, but you'll enjoy affordable pricing that fits your business needs.
Our bundled internet plans start from just $49.95 per month for a 10 x 10 Mbps internet connection and one voice line. Furthermore, FastTrack ensures you get the best value for your investment. Having our plans for $49.95/month for fiber internet is far better than investing the same amount in a slower and less reliable cable connection.
Peace of mind:
FastTrack Communications understands you rely on smooth business operations and that includes an internet connection when and where you need it.
That's why we're only focused on offering high-quality fiber optic internet. You will enjoy up to 10G+ internet 24/7 throughout the year with no slowdowns.
Are you looking for internet providers in Colorado and New Mexico? FastTrack Communications is your best bet. Just click the button below to consult a professional for free and request a quote for your business. You can also fill out our Request Service form here.
Locations Served by FastTrack Communications:
Colorado:
Colorado and New Mexico are the regions where FastTrack Communications operate their fiber optic internet services.
We have 420 miles of fiber optic network with a 100G backbone. Our fiber optic network allows us to serve many cities and towns in the region.
Below is a list of cities that enjoy our 10G+ internet connection in Colorado and New Mexico.
Durango:
Durango is a famous tourist destination with an incredible mountain range. Between the rugged terrain and times of inclement weather, DSL and cable internet users can experience intermittent downtimes.
However, with FastTrack's fiber optic technology, Durango businesses stay online no matter what.
Bayfield:
In addition to Durango, we also offer our high-quality internet services in Bayfield. This small town in La Plata County is known for its lakes and beautiful mountains and businesses with 10G+ internet.
Farmington:
Farmington is a well-developed area with over 45,000 people. This popular tourist destination gives great exposure to businesses. We can offer up to 10G+ fiber optic internet to keep your business on track.
FastTrack — Your High-Speed Internet Service Provider
Have more questions about the internet? Check out these frequently asked questions below:
FAQ
What's the difference between WiFi and internet?
Wi-Fi and Internet both help in enabling the connection with DNS servers. But the implementation of WiFi is completely different when compared to the internet. WiFi is a medium developed and used for enabling the internet in wireless or WiFi-enabled devices. The internet enables your device to communicate directly with the world wide web.
Which is better: WiFi or internet?
The internet enables a direct connection between various devices while WiFi is the source to enable it in the devices. WiFi helps you enable the internet in your wireless devices but is limited to the speed of your internet plan. An internet connection supports both wired and wireless devices and delivers better network speed than WiFi.
How much of an internet bandwidth connection do you need for business?
Each enterprise is unique and our expert technicians can set up the fiber optic internet for your business. However, we strive to make the process as easy as possible so that you can get back to the business. Fill out our Request Service form here:
https://fasttrackcomm.net/fasttrack-service-request/
Does a new router help internet speed?
Internet speed mainly depends on your internet service provider and plan. Changing the router may improve WiFi bandwidth but it cannot increase the internet speed. If you're looking to increase internet speed, you must consult your ISP for a plan upgrade. You can scale your internet connection anytime if you're using FastTrack's fiber optic internet.