VoIP Solution
There's no doubt that business communication has evolved over the past
decade and this has a positive impact on how we do business. From emails to
telephone calls, modern technology has allowed businesses and
their stakeholders to stay connected.
In today's world, as there is a greater desire to do business more online than
in person, staying connected is more important than ever.
Your business relies on accurate and timely communication. From emails to
phone calls, whether that's business to business or to business to customer,
communication is key.
It doesn't matter if you need to communicate all over the world or down the street,
the advancements in communication methods have helped to cut expensive
voice calls and allowed us to communicate without restrictions.
Get Better Voice Solutions
Looking for a less expensive, feature-rich internet calling alternative to standard local telephone service?
One particular innovative and affordable communication solution is business VoIP. VoIP, also known as Voice over Internet Protocol, is the ability to transmit voice calls over the internet, and much more.

VoIP converts analog voice signals into digital signals, unlike traditional phone technology that has been around for decades. The digital signals allow it to be sent over the internet.

On the receiving end, the digital data is then uncompressed into the sound that you hear through your device.

Today, businesses use the internet for nearly every process and transaction within their industry. Not only do they rely on the internet to expedite communication but also to increase their online and physical reach.

VoIP also provides portability as it can be accessed by just about any device as long as it is connected to the internet. And because it's a digital signal this allows for video calling in addition to the regular audio calling feature.

Confidently disconnect yourself from your businesses' traditional communication system with FastTrack's business VoIP and connect yourself with the updated and advanced communication method of Voice over Internet Protocol.

Read further to discover how to find the best VoIP providers for business and how modern small business phone systems can reduce costs for your business.


What is a Business VoIP
Business VoIP is the modern form of business phone service which uses an internet connection instead of a traditional and antiquated landline connection.

From large corporations to small business, VoIP can serve as a cost-cutting method as compared to traditional phone lines.

Since VoIP requires an internet connection, businesses can make phone calls with customers, prospects, vendors, and employees all around the world more reliably and efficiently.

VoIP technology makes it easy for any company to operate with their current office phone systems. In addition, VoIP allows for more mobility and flexibility so your business can operate locally, regionally, or worldwide.

Some VoIP systems offer advanced phone features such as desk-to-desk calling, automated attendant systems, and call routing which allow you to communicate effectively and efficiently with your stakeholders.

Using traditional landlines is not only an expensive approach but also an outdated one for global and large scale businesses

Here are just a few ways how you can use business VoIP to scale your business:


Technology and Operation
Making calls with traditional landlines can be a hassle because it requires physical copper wires and worldwide networks. On the other hand, VoIP only requires an internet connection to make and receive calls.

Since most businesses are already connected to the internet, there's no need to install special wires or big expensive equipment. This makes transitioning to VoIP an easy process with little to no downtime.

In addition, for any large to small business, VoIP comes in handy if you have a remote team as it is less time-consuming to set up than traditional landlines.


Cost
When considering costs to set up VoIP for your large, medium, or small business phone system, keep in mind that because VoIP phone systems are cloud-based, maintenance and setup costs are generally low.

However, shop around for a business VoIP pricing model that is flexible to your needs and does not require a fixed long-term contract.

Actually, the fact that you're going digital should allow you to easily choose a plan that fits your business needs and easily scale it up or down as your business grows.

FastTrack Communications is proud to be one of the premier VoIP providers for business. We work hard not only to provide excellent service but also guide you to choose the best communication option for your business.


Features and Upgrades
One factor that differentiates VoIP from traditional phone systems lies in its flexibility and multiple beneficial features that are not possible with a traditional phone line.

By selecting VoIP for your business, you can choose a wide range of advanced features which allow you to customize your plan. For example:
Video
Call recording
Auto-attendant
Call forwarding
And much more!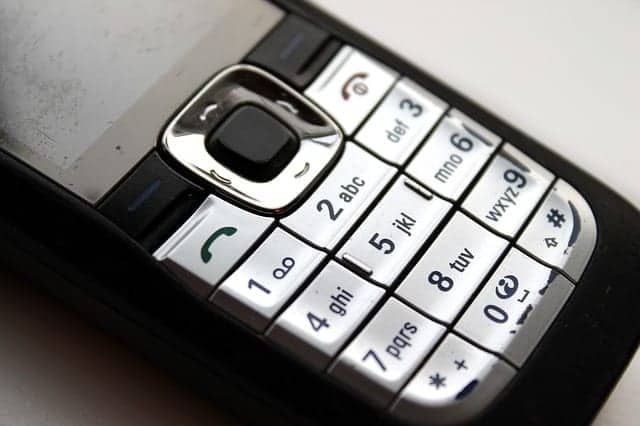 How does a VoIP phone system work
Business VoIP has changed the online business infrastructure by its convenience and because it is user-friendly.
You might be wondering, how does a VoIP business phone differ from the traditional landline (analog) phones?
From a physical standpoint, a VoIP phone does not look much different from an analog phone. Although both platforms make inbound and outbound calls just like you'd expect from a traditional landline phone, there are some differences.
A VoIP system works by taking your analog voice signals, converting them into digital signals, and then sending them as data over your broadband line.
VoIP technology enables traditional telephony services to operate over computer networks using packet-switched protocols.
Packet-switched VoIP puts voice signals into packets, similar to an electronic envelope. VoIP packets can be transmitted over any VoIP-compatible network, such as the internet.
With the digitalization in the online ecosystem of businesses, digital communication such as business VoIP is becoming the new standard in the corporate world. As a result, businesses have committed to building a digital infrastructure to support their daily operations and processes.
Since VoIP works with the internet, your data is stored safely in the cloud. This means you can manage your VoIP system through an online dashboard. This dashboard allows users to adjust contacts, business phone numbers, call forwarding, and new phone numbers with ease.
Your small business VoIP can come in the following 3 formats:
By using a special adapter, you can make VoIP calls from a regular landline phone. These adapters plug into a phone socket or a router.
Skype, Zoom, and Google Talk are a few of the many examples of applications and programs that allow you to communicate with anyone connected to the internet.
Some programs such as Skype can be used to make a call to both regular landline phones and mobile phones. Calling someone who has the app is free but calling on an actual phone may incur additional costs.
Similar to computers, you can use your smartphone to make voice calls using certain apps over the internet.
How to Choose VoIP Providers for Business
Before you install and set up a business VoIP, you'll want to compare different VoIP providers for business> offered in your area. This will help you become aware of the various plans and services so you can fully utilize the VoIP system and scale up your business.
In addition to the offered plans and services, it will also help you to narrow down the providers based on your budget and your usage of business VoIP
Depending on the number of lines needed, VoIP plans may vary.
First, think about what your business will require, based on the number of employees, call volume, remote and mobile workers so that you're looking at plans that will fit your needs. Not only will this information make the decision easier but also a cost-effective one.
As you look at VoIP providers for business you'll discover they each will offer a variety of features and pricing packages. So considering the scale of your business, you'll want to consider the usability of the features for your business and if their usage minimums fit your requirements.
The following is a checklist of considerations before reaching out to VoIP providers for business
An internet connection that meets VoIP provider's minimum internet speed

Budget and cost of current phone system

Necessary equipment to meet minimum requirements

All necessary communication needs such as auto-attendant, call forwarding, call recording, etc.
It's always best to shop around and find the best VoIP service for your business needs, with the best pricing plan to fit your budget
Once you have checked this list of steps, you will be ready to reach out to various VoIP providers for business.
The following factors will help you choose the right VoIP provider for your business:
Consider the features you need
Every business has its own processes and requirements for its operations depending on the type of work, number of employees, and clients. Therefore, researching what type of features your business VoIP requires is important as it can help you cut extra costs.
As your business expands, you will want to invest in a better VoIP provider so it is necessary to make a list of the features you currently require so you can confirm with your VoIP provider. 
By creating a list of requirements, you'll find it a lot easier to compare different services and choose the right one for your business.
Compare different providers
Comparing providers is vital to make sure you make the best decision possible and don't end up choosing the wrong phone service for your business by rushing the process. In fact, the right decision can save you time and money.
Check the VoIP provider's security and privacy
Your business information's security is important. Not only does it include important information about your business, but also includes information about your customers or stakeholders, so choosing a VoIP provider who provides security and privacy protection is a major need.
Compromising on a VoIP phone service that has inferior security and a poor privacy track record can potentially result in your business communications data being breached and hacked. 
Ensuring that it includes features such as end-to-end encryption, strict privacy policies, multi-factor authentication, and secure protocols ensures that your data is safe from potential threats.
Check the VoIP provider's customer support options
Facing connectivity issues online is nothing new. A server can go down, there can be general processing errors, or just downtime from your VoIP provider. Ensuring that you can reach out to your VoIP provider's customer support quickly and easily can allow for faster recovery.
This not only ensures that you are aware of the issue and can take action, but also provides a better user experience for your employees and customers. 
Reviewing your VoIP provider
One way to find the best provider is to check for online reviews and testimonials from other clients.
Benefits of using VoIP for Business Phone System
In addition to the cost-effectiveness and easy-to-set-up infrastructure, business VoIP has a lot more to offer.
The following are some benefits of using VoIP for your day-to-day business activities: 
Remote/Hybrid working
With the recent increase in globalization and digital transformation, opting for a VoIP system would be beneficial for your employees and business needs, especially for businesses that have moved to working remotely and have an international team spread across the country or the world.
You can not only voice call with remote workers, but also video chat with them which makes the communication more effective and efficient. However, if you are using a traditional landline system, you would have to bear the cost of expensive plans.
Increased productivity
As VoIP allows virtual communication, employees can multitask without interruptions. Businesses will not only be able to minimize spending on transportation and communication costs but also be able to maximize employee productivity. 
In addition, VoIP allows conference calls, meaning more than 2 employees can be connected on the call. This can enhance the work environment as employees can connect virtually.
Various features
VoIP's many features are a competitive advantage factor over traditional phones. With traditional phones, you are stuck with limited and basic features, whereas, with VoIP, there are plenty of options. 
For example, fax, voicemail, caller ID, call waiting, redial, speed dial, and instant messaging. Not only do these increase communication of employees as they can utilize these features, but also provide the business with ample features which can be useful in the day-to-day activities.
Backup
Since VoIP uses cloud technology, all your company's information is saved online on the cloud. In case your main telephone system goes down, you can use your VoIP system.
In addition, with this technology, you no longer have to remember your recipient's contact details as these are saved in the cloud and anyone on your team can easily retrieve the information from there. 
Access from anywhere
As long as you are connected to the internet, whether it is on your computer or mobile device, you can be connected to the VoIP system. This allows flexibility as you can make and receive calls from anywhere on the go.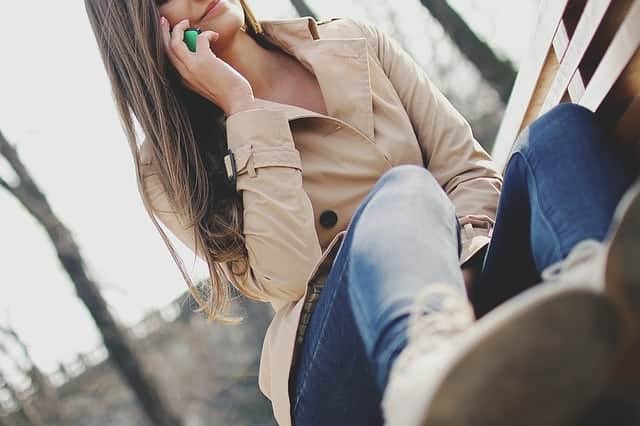 Why Choose FastTrack VoIP Service
Using business VoIP has not only helped businesses cut major costs and save money, but allowed them to communicate effectively and efficiently with their employees, customers, and stakeholders. Not only is it accessible, but it is also easy to set up and operate. 
If you are looking for VoIP providers for business, feel free to reach out to FastTrack for VoIP because we provide many features that will help your business grow and succeed.
NEED HELP WITH YOUR INTERNET
FastTrack Communicatioins provides the most effective and robust internet solutions in Durango, CO and nearby areas. See our comprehensive internet bundle plans and learn how our services can help local businesses and communities with their internet.
How Fasttrack Communications Can Help Local Communities With Fiber Optic Internet
FastTrack Communications is the only locally owned and operated provider of internet in Durango CO. FastTrack prides itself in providing fast reliable internet service.
IT experts name fiber optic internet as one of the best sources of high-speed internet access. FastTrack uses fiber optics because of the transmission speed, reliability, and security.
Another reason we chose fiber optics is that they withstand the test of time. Fiber-optics are not affected by harsh weather conditions and have less degradation than traditional copper cables.
FastTrack's genuine speeds also do not degrade with distance or the number of subscribers. Delays during peak times are non-existent with FastTrack's fiber optic internet. This is key when it comes to business productivity and communication.
FastTrack is the regional backbone for the Southwest Colorado and Northern New Mexico areas. We provide the fastest connectivity of 100G through fiber optics. We are also the only fiber-optic internet provider that is a subsidiary of the LPEA.
Having a scalable internet provider that can grow with your business is significant. It is crucial to find an internet provider like FastTrack Communications that is adaptable to your business needs. Flexibility is an important aspect of your business, so it should also be for your internet services.
Your company size can increase due to our high-speed internet connection and the bandwidth of your internet will also adapt to meet all of your business needs. This furthers business productivity.
Efficient fiber optics is the best way to compete in our technology-based world. FastTrack is a genuine, local company. We are here to partner with your businesses as you grow. FastTrack provides a range of essential business services.
Your company will have the most efficient data transport. We also offer high-speed Durango voice, internet, and other services. FastTrack is your definitive solution for all your business communication needs.
As a partner, we can help your business with data transport. Internet and voice solution bundles are offered as well. The business fiber and voice bundle offered by FastTrack is an excellent choice for businesses that are looking to choose one provider for internet and voice services.
As you consider your options for Durango internet providers you'll want to choose a company with a proven track record. FastTrack has been Durango's trusted provider for businesses for over twenty years. We have provided internet to community lifelines like hospitals and fire stations.
No other local internet services in Durango offer all of these features. Quality, fiber optic internet access and voice services are affordable with FastTrack Communications.
What Business Can You Find In Durango?
FastTrack is one of the best local Durango internet providers. We use advanced technology to help your business with high-speed, fiber-optic internet. FastTrack is a reliable provider you can trust.
With more than 420 miles of fiber optic network, we provide internet to a wide variety of local establishments from restaurants to retailers. As well as many financial institutions and businesses with branches in multiple locations.
Our community runs on FastTrack's fiber-optic internet. From school districts to governmental agencies such as hospitals and emergency services, these necessary community services rely on the internet from FastTrack Communications.
FastTrack provides important services to the establishments that matter the most.
Business Communities that FastTrack Communications Serve
At FastTrack Communications we are well known for our excellent internet and customer service. We supply small, medium, and large businesses throughout the Durango, Colorado area.
We have affordable options for all of your communication needs. We offer prices at a fixed rate. No price changes will occur unless you switch plans. Other Durango internet providers may not always offer this.
Growing businesses are also eligible to receive fast, dependable internet service from FastTrack. The scalability feature that FastTrack provides is a great option for mid-sized businesses.
If you need a flexible provider to grow with you, then FastTrack is a great choice. FastTrack Communications offers scalable subscription plans to meet a variety of your business needs. Business owners and IT managers enjoy how customized each plan is - from big to small, we offer it all.
The smaller plans we offer include 10 x 10 MBPS for just $49.95 per month. Other companies may offer their fastest, fiber-optic internet only when you purchase a bundle.
If you want to bundle options, we offer that too. One is our 100/200 MBPS for only $149.95 per month. This gives you a large amount of data space at an affordable price.
We also extend services to large businesses. These establishments encompass financial institutions, healthcare providers, school districts, and municipalities.
We are proud to service larger entities in our area with reliable high-speed internet, like La Plata Integrated Health System and Mercy Regional Medical center.
For a complete list of areas Durango FastTrack already provides superior internet service to, please read the list below. Contact us to fill out a service request for your region today.
Local communities That FastTrack Already Serves:
Downtown Durango
Bodo Park
South Camino del Rio
CR 203 Ptarmigan Center/Star Liquor Complex
Fort Lewis College area
North Main Ave.
The Tech Center
Florida Rd. Businesses
Three Springs