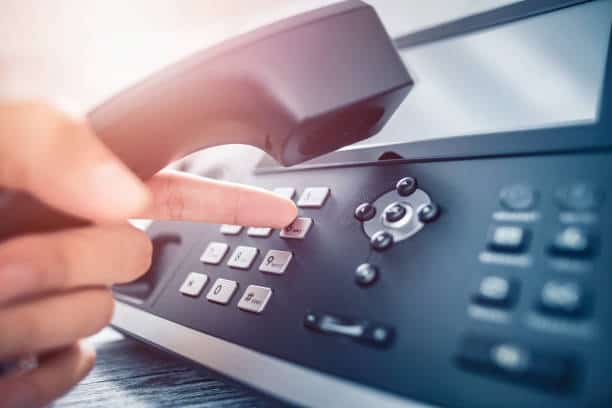 In the communication industry, we find that there is still a lot of confusion about Voice over Internet Protocol, or VoIP, and how it impacts business communication.
The definition or the meaning of VoIP is that it simply allows you to make calls through your internet connection.
Unlike a private telephone switchboard, also known as PBX, VoIP doesn't require any connection with telephone lines or fixed handsets.
However, there are many reasons experts consider VoIP a vast improvement over PBX or traditional telephone connections for businesses.
So if you've ever wondered, "What is a VoIP number?" and "Does my business need to use VoIP?", this article will answer those questions and more.
We will not only outline what a VoIP number is and what VoIP systems are, but will provide a guide to assist you when choosing a VoIP service provider.
What is a VoIP Number?
VoIP (Voice over Internet Protocol) is similar to a traditional phone number in that it is a 10-digit number aligned with the country code.
However, unlike a traditional phone, VoIP has a completely different functionality. When you have a VoIP number, it allows you to place or receive calls using any internet-enabled device.
Because the transmission takes place via internet, a VoIP number has additional benefits such as an IVR menu.
IVR Menu
IVR (Interactive Voice Response) menu works like a calling assistant that redirects the customer to the desired line.
Once the call is received, the caller will be given a directory that can direct them to a specific department, office, or manager. Callers can then select the direct line according to their request and be put in contact with the best possible option. This particular setup also helps alleviate spam callers.
Ring Groups
Just as every person within your organization has a specific set of skills and expertise, callers can quickly find the right recipient when you use a VoIP number. Creating ring groups allows for better call routing and avoids having customers waste their time in the wrong queue.
For example, a customer may call to speak to someone in your sales department. If the intended person isn't available, another associate assigned to the sales department would then have an opportunity to retrieve that call. This increases the likelihood that someone is available to meet your customer's needs in a timely manner.
Conferencing
In addition to one-to-one calling, VoIP allows you to conduct conference calls with your customers, employees, and other stakeholders. Conference "rooms'' in VoIP can support unlimited users and call duration.
This feature is especially useful if you have a work-from-home or hybrid model, as you can conduct virtual voice or video conferencing from anywhere at any time.
Call Recording
An internet phone number makes it easy to make call recordings for quality control. Managers and supervisors can easily record the calls of your customers or employees for future reference and training purposes. Data recording is almost limitless with a VoIP system in place.
Voicemail
Voicemail is a must-have in today's communication process. VoIP makes it easy to not only collect voicemails but to retrieve them. Voicemails can be assigned easily to employees or rerouted to management for times when escalation is necessary.
Additionally, having a VoIP number allows your employees to implement additional customization of their voicemail.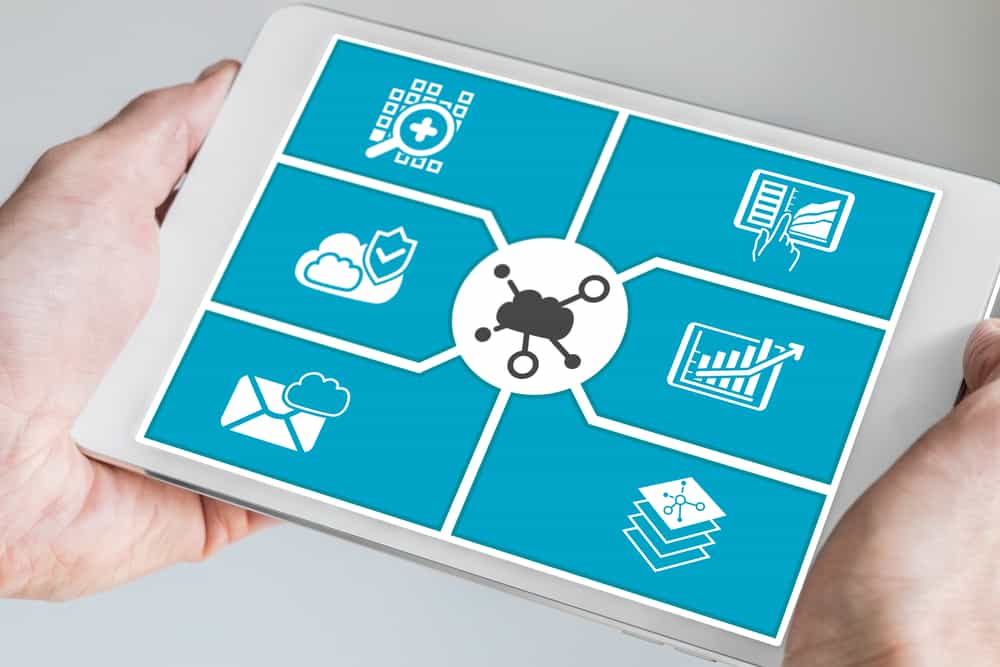 How Does a VoIP Number Work?
Now that we have answered the question, what is a VoIP number, it's time to explore the functionality of VoIP numbers.
Unlike traditional PBX, your VoIP handset routes calls through the servers of your internet service provider. This creates a private calling network using a cloud-based model that is ideal for remote working.
Because of the internet-based functionality, you can access VoIP and place calls using any internet-enabled device. Whether you have a laptop or tablet, you can place calls anywhere around the world. When compared with a traditional landline, VoIP doesn't require any complicated setup and allows you to use your current handsets.
What are the Types of VoIP Services?
In-house VoIP
In-house VoIP is the most basic type of VoIP service. In-house VoIP works with the existing infrastructure within your business.
Therefore in-house VoIP would be similar to traditional PBX connections, in that it limits your access to VoIP within the walls of your premises. Subsequently, you cannot place any calls when you're on the go or not in your office building.
Hosted VoIP
Hosted VoIP is a next-gen VoIP service designed for modern businesses. With hosted VoIP, a third-party service provider hosts your voice services using an internet connection.
VoIP hosts like FastTrack Communications allow you to convert your existing landline connection to VoIP. Bonus, if you are already utilizing Cisco handsets, FastTrack's hosted VoIP services are perfect for you.
Hybrid Systems
If in-house VoIP is too restricting and hosted VoIP is not in the budget then how about a combination of both?
Hybrid systems are a blend of non-VoIP and VoIP systems to accommodate organizations with multiple locations or systems. However, keep in mind this may not deliver the full performance and features of full VoIP services.
After reviewing the types of VoIP, it is clear that hosted VoIP offers the most flexibility and productivity than the other options.
That's why FastTrack Communications offers fiber optic-based hosted VoIP services to meet your business needs. Just click on the button below and discover how our VoIP services can work for your business and budget.
How to Get a VoIP Number?
So far we have discussed topics like the VoIP number meaning and what is a VoIP number. But how do you implement a VoIP number for your business?
Let's take a look at the steps necessary to enable an internet phone number for your organization.
Choose a type
Choosing a type of VoIP service is the first thing step when considering VoIP for your business. You'll want to evaluate your business needs such as how your organization communicates and operates within the current system.
Your workflow can also indicate the type of VoIP that best suits your organization. For example, a business with a work-from-home model would choose Hosted VoIP, as it allows businesses to use voice services from anywhere.
Select VoIP service provider
Once you have chosen the perfect type of VoIP service for your business, it's time to examine the VoIP service providers available in your area.
First, determine if the VoIP service providers have the services you and your organization need and if it fits within your budget. You'll also want to consider the reputation and customer satisfaction scores and reviews on the providers.
FastTrack Communications' high-quality customer service has earned us excellent reviews and 5-star ratings on Google.
Explore plans
As you research various service providers in your area, you will want to compare VoIP plans that fit your voice communication expectations. The price of plans can vary according to bandwidth, type of internet, and the various features. Cheaper is not always better.
Look for plans that offer scalability and provide bundling services for additional savings. Also, when comparison shopping you will want to ensure that you are comparing apples to apples. For example, there is greater value in a fiber optic VoIP plan versus a broadband VoIP.
Sign Up
After choosing the right plan for your business needs, you will want to sign up online using the service request form of the VoIP service provider.
We recommend consulting the provider so that they can record accurate details about you and your business. This will be especially helpful if you transfer other services and if an internet phone number is required.
Provision for VoIP phone numbers
As we continue to explore what is a VoIP number, we should discuss how the actual VoIP number is chosen.
With VoIP, you have a couple of options. You can either choose from the selected VoIP number or ask for a custom number.
We recommend choosing a number that is easy for you and your customers. Also, make sure the number doesn't look too similar to another business to prevent misdialing.
Install and Configuration
Installation is one of the most important steps to enable VoIP in your business.
If you do not have a VoIP-compatible handset, you can ask your service provider to convert it, if possible, into VoIP during the configuration or inquire about VoIP handsets.
Test and feedback
Last but not least, the process isn't complete without testing. You should test the performance of your new VoIP system and explore the features shortly after installation.
Be prepared to place and receive calls from various numbers. Test voicemail, call recording, and any other features your business is likely to use.
If you find any lags in performance, alert the service provider so they can remedy any issues right away.
Are you looking for VoIP services for your business?
FastTrack Communications offers the best VoIP solutions. We have over 450 miles of fiber optic network that deliver 99.99% reliable VoIP to your business.
Call us now at 877-755-0558 or request service here
VoIP Advantages for Local Businesses:
While exploring what is a VoIP number, we have discussed the various benefits of VoIP services.
But are they really beneficial for your business?
If you are a local business in Durango, Bayfield, Farmington, or the surrounding area, there are several benefits when you choose FastTrack Communications as your VoIP provider.
Here are the top 5 benefits of using a VoIP number over traditional voice services.
Global access
Global calling is just one way that VoIP is better than a landline. With VoIP, you can place calls anywhere around the world using your internet connection.
Unlike PBX, you don't need to change your plan or pay additional charges for international calls.
Remote working
As more and more companies are going 100% digital, you may find you've converted to a work-from-home model or a hybrid variation. In this case, PBX restricts your employees to using the system within the walls of your company.
Meanwhile, cloud-based VoIP enables employees to place and receive calls from anywhere. VoIP adapts easily to the home office user or the on-the-go employee. One system for everyone makes for ease of training, management, and business uniformity.
HD calling
In addition to flexibility, HD (high-definition) calling is also an advantage of using VoIP over traditional voice services.
With SD (standard definition) call quality, your client or potential customer may experience distortion on the line which could lead to wasted time, miscommunication, or a lost sale.
Distortion doesn't happen with VoIP as it works with your internet connection and offers HD call quality.
Top-notch features
From call management to automatic call distribution (ACD), VoIP offers a variety of communication features to meet your needs.
You can enjoy various productive features like call recording, customized VoIP number, call block, voice mail, and much more.
Make sure that your chosen VoIP service provider offers the features that are most important to you and your business as discussed earlier in VoIP number meaning.
Cost-effective
When you choose to switch to a VoIP number, you're going to reap the rewards financially. Whether it's value-based plans or installation, VoIP systems are more budget-friendly.
Most of the costs saved in the long run will offset any expense you may have to upgrade handsets to be VoIP compatible.
No doubt, "What is a VoIP Number?" is a question we get asked frequently. If after reading this article, you're looking to enable Hosted VoIP, click on the button below to request our services.
How to Choose the Right VoIP Service Provider for Your Business?
Fiber optic backbone
If you want to use VoIP for your business, you will want a fast and stable internet connection for optimum results.
Fiber optic internet delivers up to 10Gbps + network speed and 99.99% uptime - some of the highest speeds and reliability available.
Therefore, choose a service provider with a fiber optic backbone. FastTrack has over 450 miles of fiber optic network and offers VoIP services with internet speeds of 10G and beyond.
Secure hosting
In addition to performance, you'll want to ensure that the security of which your business's communication is handled is top-notch. We recommend choosing a VoIP service provider with a secure server and responsive customer service.
Feature-rich VoIP
VoIP offers much more than just dialing and receiving calls for your business. It offers a host of features for better functionality and productivity.
Therefore, choose a VoIP service provider that offers feature-rich VoIP services such as call management, CRM integration, and HD calling.
Customer support
VoIP is an efficient and productive calling technology for any organization. If you have questions or problems, choose a VoIP service provider that offers 24/7 technical support and offers superior customer service.
Price
You may require HD calls, responsive servers, unlimited bandwidth, and feature-rich VoIP, but some VoIP service providers may charge you more for these options.
You shouldn't have to compromise features or services to find a plan that fits your budget. We encourage you to shop around for a feature-rich VoIP at an affordable plan price.
Conclusion
In this article, we've provided a guide to answering the question "What is a VoIP number?" So whether you manage a medical facility, school, or small business, with FastTrack Communications you can enjoy fiber optic-based VoIP services for just $25 per line per month.
All you need to do is contact FastTrack Communications at 1-877–755-0558 or click below to request a quote for your business.
FastTrack Communications is the only locally owned and operated Durango internet providers that offers fiber optic VoIP services. Being among the leading internet providers in the region, we have dedicated ourselves to offering high-quality fiber internet services.
With a 100G fiber optic backbone, we offer VoIP services based on 10G+ internet. As one of the best internet providers in Farmington, NM, our next-gen internet solution will get you the best out of your investment. We also offer fiber internet solutions in Bayfield and Mancos, Colorado as well as Aztec and Bloomfield, New Mexico.