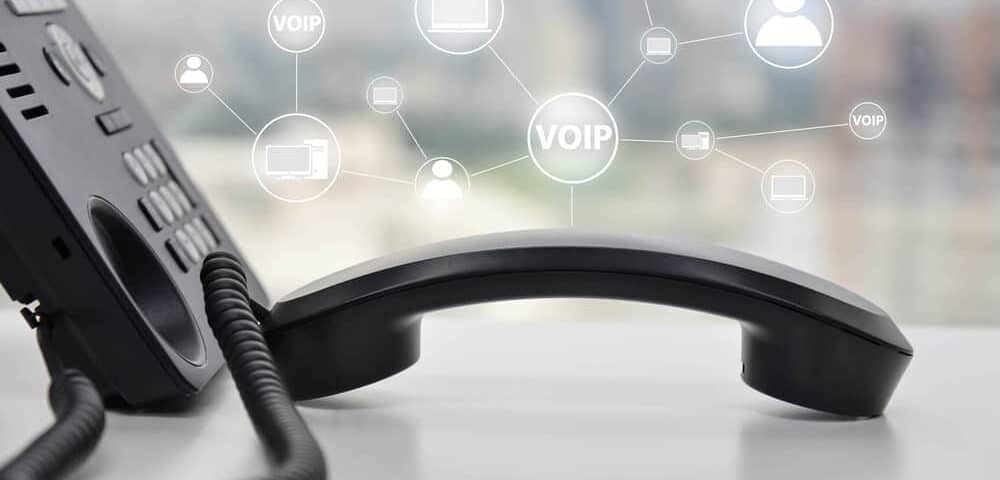 For most businesses from a small retail store to a hospital, a business phone system is one of the primary methods of communication. It helps businesses to connect with customers, employees, and other stakeholders via phone calls. However, choosing a perfect technology becomes challenging when you have multiple choices.
Whether you have PBX or
business VoIP
, there is an extensive range of phone systems out there. But which technology does your organization actually need? As a business, you may look for a phone system with distortion-free call quality, high uptime, and reliable data security.
Here a detailed comparison of the top commercial phone systems can help you. In this guide, we will explore every type of phone system including its features, benefits, and drawbacks. Before we jump into the types, you must know what a business phone system is and how it works.
What Is a Business Phone System and How Does It Help Local Businesses?
A business phone system means a network of interconnected phone extensions for the business. All the extensions are connected to the primary phone line. Therefore, you don't require separate landlines to ensure efficient communication. It improves efficiency and productivity while reducing the overall cost of your business.
Let's understand this with an example. Suppose you have an IT startup with 50 employees. Will you buy 50 landline connections for all the employees? Definitely not! With phone systems, you can enable phone extensions connected with a single phone line. It means all the employees can use the telecom services with only one connection.
Besides the efficiency, commercial phone systems also offer various features to meet your needs. You can enjoy features like HD calls, call recording, video conferencing, and virtual assistants.
 All you need is to choose the right office phone system from trusted service providers. Also, it's better you choose a locally operated service provider for your local business.
Types of Phone Systems Used in Businesses:
PBX:
PBX (Private Branch Exchange) is the most common type of phone system used in businesses. It works with typical telephone lines to enable internal and external telecom facilities.
Furthermore,
PBX
connects phone extensions to the PSTN (Public Switched Telephone Extensions). It means multiple employees can communicate using a single connection instead of multiple connections.
PBX may have served the purpose of communication for a long time. But it works on outdated telephone lines. With PBX, businesses face unexpected downtimes due to bad weather conditions and multiple maintenance issues. That's why today's businesses are switching to efficient solutions for expected productivity.
Key System:
A key phone system is a multi-line telephone network with multiple keys or buttons indicating the line in use. It looks like a dashboard you can send, receive and manage the calls on multiple lines.
Like PBX, it also works with copper telephone wires and PSTN (Public Switched Telephone Network). The difference here is that a key system does not work as a switch to choose lines like PBX.
As it has a similar mechanism, it also faces the same difficulties as PBX. The outdated copper lines feature regular breakdowns due to bad weather conditions. Also, it transmits RF (Radio Frequency) signals that cybercriminals tap to breach your data security. Like the PBX keyphone system, modern businesses aren't using a key phone system because of its inefficiency.
VoIP:
A VoIP phone system is a perfect replacement for outdated telephone connections. VoIP (Voice over Internet Protocol) uses the internet to place calls Thus, you can use your existing internet connection to place calls instead of bothering with telephone lines.
Furthermore, it's a feature-rich business phone system with productive additions such as HD calls, voice messaging, call block, and recording.
Your VoIP system will require high-speed internet for the best results. That's why we recommend having a fiber optic internet connection. With up to 10G+ fast internet, fiber optics ensure HD calling and 99.99% reliable connection.
There are four types of VoIP phone systems. Let's see how they work and choose the best service for your business.
Hosted VoIP:
Hosted VoIP is the most efficient type of VoIP system. In this, a service provider hosts your voice services safely and cost-effectively. Hosted VoIP doesn't require a complicated setup of wires or costly phone installation. Especially if you have a compatible handset, you can convert it into Hosted VoIP at an affordable price.
On-Premises VoIP:
As the name describes, on-premises VoIP means a phone system that enables communication within the organization. Unlike hosted VoIP, you don't require a third-party company to host all your voice services.
On-premises VoIP can be costly as you need to develop and install your own VoIP system. Thus, it can be a good option only if you have the technology and knowledge to install VoIP.
Virtual VoIP:
Virtual VoIP works like call forwarding. It routes calls to the desired person and device. Its functionality makes it a perfect choice for remote businesses or work from home models. Also, it lowers the cost and is flexible enough to adapt according to your business needs.
SIP Trunking:
SIP trunking is the best option for you if you're looking to connect your existing handsets with VoIP. It works with a computer language SIP (Session Initiation Protocol) to convert your outdated headset into a VoIP system. Also, SIP-enabled handsets perform quite well and save considerable cost and installation time.
Looking at the benefits, you might have noticed that the hosted VoIP is more efficient than other types. FastTrack offers Cisco-based VoIP services using our advanced locally based fiber optic network. Even if you already have a Cisco handset, you can use it to take advantage of our Hosted VoIP services. FastTrack VoIP plans start at just $25 per line!
Visit this page of our website for more information.
Top Features of Business Phone Systems:
Cost-effective:
Cost-effectiveness is what makes the phone system worthwhile. It creates a complete network of telephone extensions connected with a single line. Thus, you need not invest in multiple landline connections to enable effective communication in your business. Just install a VoIP system and buy a plan from a trustworthy service provider.
Scalable:
With the use of extensions instead of multiple landlines, your business can scale whenever it needs. Suppose you had 48 extensions and hired two new employees, you only require adding two more extensions to your current connection and scaling it according to your needs.
Instant messaging:
No doubt, a commercial phone system is excellent at calling. But the features aren't limited to that. Besides calling, you can also send text messages within the organization and outside. If you're looking for an office phone system, make sure your plan includes a messaging feature for the best results.
Video conferencing:
As the technology improves, phone systems come with a variety of features to meet your needs. Video conferencing is one of them if you have a VoIP system based on fiber optic internet. It offers HD video conferencing with clients, employees, and suppliers at an affordable cost.
Advanced analytics:
Businesses are getting smarter, and so do the phone systems. VoIP features smart analytics and support integration with your CRM. With this, you can analyze call history, caller IDs, recordings, and other information. It also allows you to manage your presence and availability to take calls or meetings.
Virtual assistance:
Besides analysis, you will love innovative features such as virtual assistants if you enable a business phone system. You can enable a pre-recorded voice message that your customers will hear. If you are not available to take calls, the virtual assistant will display the pre-recorded message.
Benefits of VoIP Phone System in Local Communities:
Global Access:
You can place calls anywhere around the world without any additional cost using a VoIP system. Also, it allows you to place conference calls and video conferences worldwide.
Suppose you have a lead in Canada looking for the services of your business. With VoIP, you can contact potential new customers without the high costs of international calling. Many VoIP plans have free local and long distance calls and very affordable international calling plans. Make sure you buy a VoIP plan that includes international calling for the best results.
Wide coverage:
VoIP systems have a wider coverage when compared to PBX and other phone systems. With VoIP, you can communicate within the organization, outside, and even out of the country. Even if you're working from home, VoIP offers remote access to your communication network.
For instance, FastTrack Communications has built a fiber network of over 420 miles in the region. We offer separate numbers to each of your employees. They can place calls wherever required if they're within our network.
99.99% uptime:
Uptime is what makes VoIP the best replacement for PBX and Key phone systems. Unlike PBX, it works with the internet instead of copper telephone wires. If your internet is stable, you will never experience any unexpected downtime in your VoIP system. Also, VoIP phone systems don't experience slowdowns due to bad weather or regular maintenance downtime.
But what if your internet is not stable? Here fiber optic internet helps you out with up to 10+ Gbps of consistent internet speed. Besides this, you enjoy up to 99.99% reliable connection throughout the whole year.
Easy setup:
No doubt,
small business VoIP
are feature-rich, efficient, and cost-effective. But it doesn't mean you will see wires everywhere in your office. VoIP is quite easy and convenient to set up when compared to other phone systems. Some service providers also convert your existing handsets into a VoIP system using SIP.
HD calling:
HD calling is something that was missing in outdated phone systems like PBX. Most business phone systems can deliver only standard call quality with copper wires. Meanwhile, VoIP offers an HD calling feature in both voice calls and video conferencing with an internet connection that is fast and stable such as fiber optic.
Let's understand this with an example. Suppose you have a cable internet connection with a slower network speed of 20-25Mbps. With this, you can't expect VoIP to deliver HD call quality. Here you require a fiber optic internet that delivers up to 10+ Gbps speed to enjoy HD calls in your business.
24/7 customer support:
With a business phone system based on the internet, you're benefiting from services of an internet service provider rather than a telephone company. Internet service providers like FastTrack Communications offer 24/7 customer support. If you're facing any problems or queries, you can get them resolved by our professionals.
Problems can occur anytime. So, our professionals stay available 24/7 throughout the year to answer your questions. You can consult our customer support anytime by calling us at 877-755-0558 or email us your queries at
info@fasttrackcomm.net
. You can also place a service request on our website:
https://fasttrackcomm.net/fasttrack-service-request/
As discussed above, a VoIP phone system is rich in features and benefits your business. But only if you have VoIP service with a high-speed internet connection. Where can you buy the fiber optics-based VoIP services in your region? The answer to your question is right below.
Looking for the Best VoIP Service in Your Area?
FastTrack Communications is the best place to end your research journey! We are the only locally owned and operated fiber optic-based
VoIP service provider in Durango
. Since 2002, we have dedicated ourselves to offering the best VoIP services at an affordable price. FastTrack operates with a 100G fiber backbone and over 420 miles of the fiber optic network in the region. With this, we offer high-quality Hosted VoIP services with a 99.99% uptime to downtime ratio.
Let's explore what makes us stand out in the industry.
Fiber optics-based VoIP
HD calling
99.99% uptime
Feature reach VoIP system
Cisco-based hosted VoIP
Highly scalable
Affordable packages
24/7 customer support
VoIP plans start from just $25/month per line. Pick up your phone and call 877-755-0558 to get the best business phone system. You can also fill out our service request form here:
https://fasttrackcomm.net/fasttrack-service-request/
.
If you want to know more about our VoIP services in your region you can also email us at info@fasttrackcomm.net Or visit our website at fasttrackcomm.net.