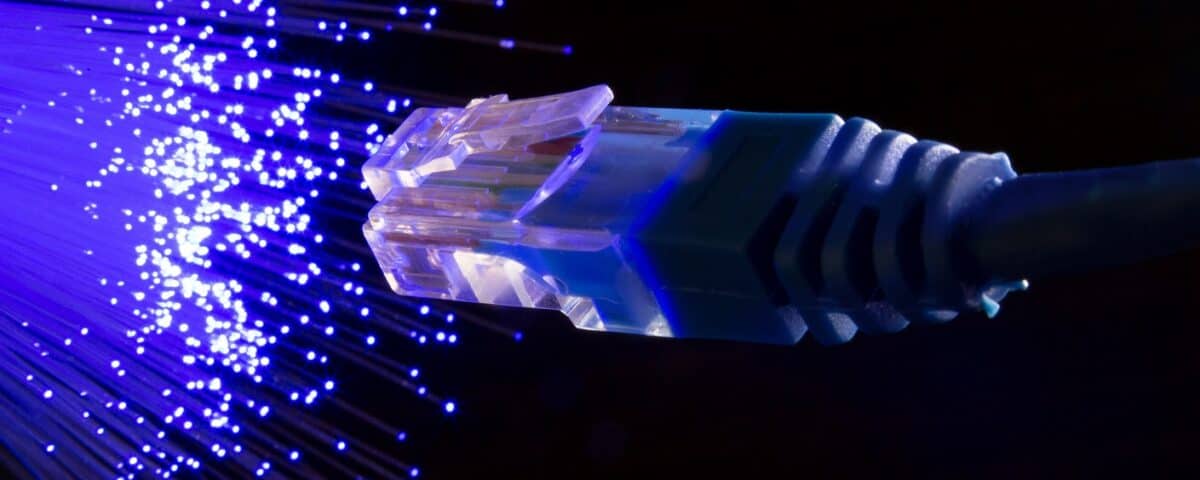 For businesses in Durango, reliable high-speed internet is a must. This is especially true if you work with IoTs and cloud-based applications.
The reality is, that almost all business-related transactions rely on cloud-based services, so the need for blazing fast internet transcends all business requirements.
An internet connection with reliable internet speed can not only ensure optimal connectivity but help business owners achieve desired productivity and profitability.
If you've been with the same internet service provider for a while, it's possible that you're not aware of the high-speed internet options available for your business.
Fortunately, internet speed in Durango with FastTrack Communications is the fastest fiber in the region. Keep reading for a detailed guide on Durango internet speed and how this can impact your business.
Why is Internet Speed Important for Local Communities and Businesses in Durango, CO?
Fast downloads and uploads
The primary purpose of internet speed is to stabilize your downloads and uploads. If your business performs tasks like data transport, your business is a prime candidate for blazing-fast download and upload speed.
Alternatively, asymmetric or a slow internet connection may lead to reloads and related disturbances that will slow productivity.
Streamlined bandwidth
When it comes to enabling the internet in a business, you need a wider focus than uploads and downloads. An internet connection with high network speed also ensures improved bandwidth and reliability.
When it comes to internet speed in Durango nothing beats fiber optic technology. Unlike DSL or cable internet, fiber optic internet offers high signal strength and up to 99.99% reliability regardless of weather conditions and number of users.
Finest security
In addition to bandwidth, fast internet speed can also improve the data and web security of your business. Technologies that provide fast internet move data at very high speed and follow the latest cybersecurity standards.
For instance, we can take Durango fiber internet as an example. Fiber optic technology transmits light signals at the speed of light which is the highest speed possible at this time which makes the connection almost impossible to hack.
Improved IoT utilization
The Internet of Things (IoT) plays an essential role in improving the efficiency of your workplace. The best example of IoT in small businesses and local communities can be VoIP. Unlike the traditional telephone, VoIP utilizes your internet to place voice and video calls.
Therefore, high-speed internet can unlock the true potential of VoIP, giving you access to HD calls and other call management features.
Efficient working of cloud-based apps
Working with the cloud has become standard in the modern business world. However, cloud-based apps demand high-speed internet with low latency to deliver expected results.
If you have slow internet speed with DSL or cable, you may experience delays in the cloud, which can delay transactions, productivity, and degrade reliability.
As you consider all of your options for internet speed in Durango, think about all of the current processes that rely on cloud connectivity.
High-speed internet like FastTrack Communications fiber optic internet optimizes cloud-based operations.
Overall productivity boost
After reading the above benefits, you may have noticed how fast internet speed is the key to productivity. Regardless of the type of business, having a fast Durango internet connection can elevate connectivity, communication, and data transfers.
Even if you have invested in robotics or IT healthcare, it will ensure optimal productivity with high bandwidth and low latency.
Factors Affecting Internet Speed
As you consider all of your options for Durango internet there are several factors to keep in mind.
While it's true that different ISPs all provide different options for internet speed in Durango, did you know that other mitigating circumstances affect the speed of the internet?
Below you'll find a list of the crucial factors responsible for internet speed fluctuations.
Technology
The internet technology that your service provider uses directly affects the network speed. For example, fiber optic technology is faster and more efficient when compared to cable, DSL, and wireless connections.
Interestingly, an ISP with a fiber optic network can offer up to 10G+ internet that stays stable regardless of the number of connected users. But cable and DSL connection cannot offer more than 200Mbps network speed and experience fluctuations as multiple users connect.
Efficiency of network devices
Having a Durango fiber internet connection is worthless if you don't have compatible hardware. If you want the expected fiber speed, you'll need to make sure you're utilizing a fiber optic modem and fiber router.
Creating a "mix-and-match" model with existing outdated equipment can lead to poor performance and underutilization of fiber internet speed.
Number of connected devices
Not surprisingly, the number of connected devices can significantly decrease internet speed in Durango. This is especially true when a business is using a DSL or cable connection.
Fortunately, this saturation doesn't happen with Durango fiber internet. Thanks to innovative fiber optic technology in Durango from FastTrack Communications, fiber internet speed stays consistent despite the number of users.
Priority settings
Prioritizing a device on the network may be the most efficient solution for a business. In device prioritization, you can select a device and assign maximum bandwidth to it. Suppose Node 1 transports large-scale data while Node 2 is just a productivity laptop for internet suffering.
Utilizing priority settings gives you more control over the internet speed on those devices that are essential for optimizing business transactions.
Weather
Apart from technical aspects, weather can be an unexpected enemy of your internet speed in Durango. The region can experience rain and lightning storms in spring and summer and sometimes heavy snow in winter - which increases potential internet down time.
Unless the skies are perfectly clear, internet-based on coaxial cables, satellites, and antennas can experience downtime and slow internet access during inclement weather. That's why fiber optic internet continues to be superior as you can enjoy up to a 99.99% reliable connection at any time regardless of weather and number of users.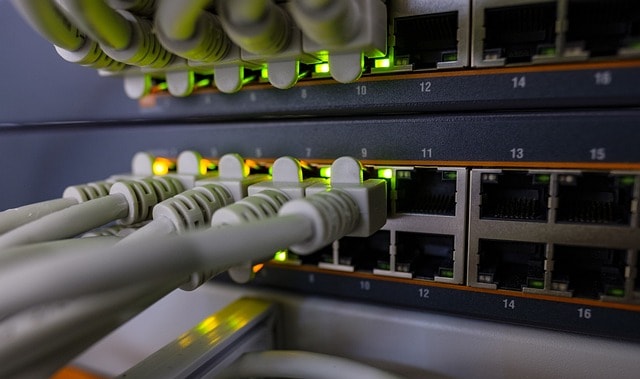 How to Check Your Internet Speed?
Ookla speed test
If you're looking to check your current internet speed, the Ookla speed test is a quick free option. This website can give a quick but detailed analysis of the download and upload speed with ping and jitter.
Other websites to check internet speed
In addition to Ookla, here are a few other online websites to check Durango internet speed.
Speakeasy.net
Bandwidthplace.com
Testmy.net
Meter.net
However, it is important to note that these sites run on fixed algorithms that may not offer accurate results every time, but they will give you a general idea of just how fast your internet is.
FastTrack speed test
Since other sites aren't consistently reliable, FastTrack Communications has designed a customizable speed test that displays accurate analysis every time.
With every test, you will receive a detailed report including ping, jitter, download, and upload speeds.
Check our website at https://fasttrack.speedtestcustom.com/ and run a speed test now.
Average Internet Speed in Durango
Internet speed varies according to the type of connection and service providers. If you want to know the average internet speed, understanding the network speeds of different connections can help.
Cable internet
Cable internet runs on copper cables similar to a cable TV connection. One benefit of cable internet is that it supports wireless routers and is relatively economical, making it an adequate choice for home use.
However, the internet speed of a cable network is only 10-100Mbps. The internet speed is also susceptible to a decrease in correlation to the number of users.
Cable internet at a glance:
Maximum download speed: 500Mbps
Maximum upload speed: 50Mbps
Average internet speed: 150Mbps
DSL
A digital subscriber line (DSL) is an internet connection based on telephone lines. Unlike cable internet, DSL is considered high-speed internet by the Federal Communications Commission (FCC).
As a result, you can enjoy a Durango internet speed of 1Mbps to 400 Mbps depending on your plan. But DSL is also prone to experience disruptions due to bad weather and multiple users.
DSL internet at a glance
Maximum download speed: 400Mbps
Maximum upload speed: 8Mbps
Average internet speed: 150Mbps
Fixed wireless internet
Some businesses prefer not to have a wired setup across the premises to enable the internet and choose a fixed wireless internet (FWI) transmitted through airwaves. All it takes is an internet receiver and a modem.
Although FWI works with the latest technologies, the average internet speed is just 25Mbps. Also, harsh weather negatively affects the airwaves and can lead to unexpected downtimes.
Maximum download speed: 1Gbps
Maximum upload speed: 50Mbps
Average internet speed: 25Mbps
Satellite internet
Designed for global reach, satellite internet features the maximum coverage among all the networks. It transmits the internet through geostationary satellites and can even reach where other connections can't.
Satellite internet is primarily for those who do not have access to any other internet service providers in their area. Unfortunately, it is notorious for disruptions due to bad weather and atmospheric concerns.
Maximum download speed: 200Mbps
Maximum upload speed: 20Mbps
Average internet speed: 100Mbps
Fiber optic internet
While most internet options experience problems due to bad weather, fiber optic internet does not. Thanks to fiber optic technology, this type of internet connection works with light signals transmitted through glass fibers.
With fiber internet, data travels at the speed of light and can enable gigabit internet. This is why fiber optic internet is the superior choice among businesses today.
Maximum download speed: 1Gbps
Maximum upload speed: 1Gbps
Average internet speed: 1Gbps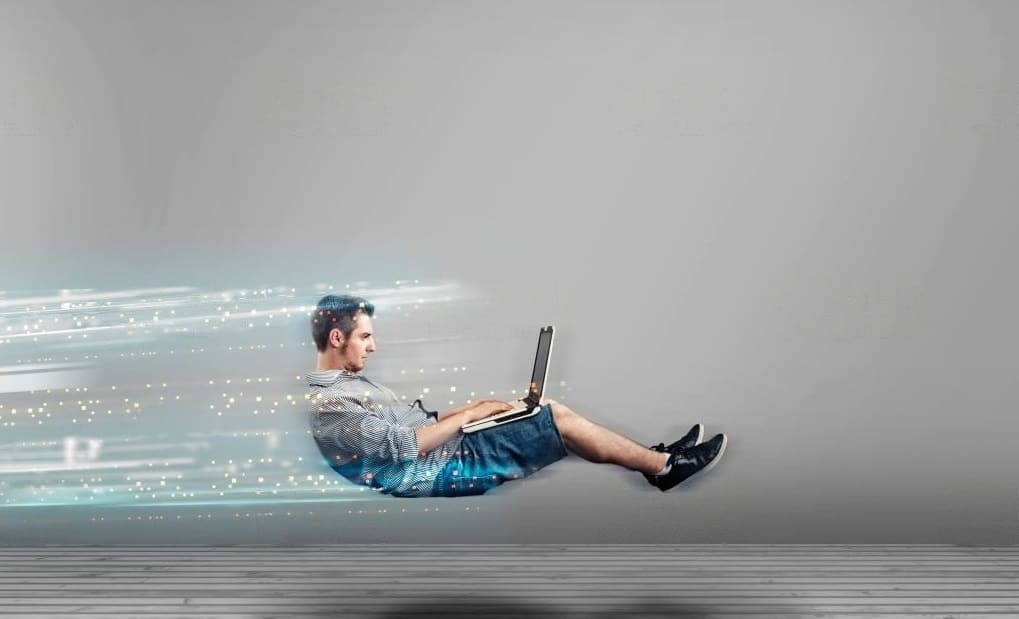 Average Internet Speed for Businesses and Communities in Durango
The best way to determine the average internet speed for businesses is to compare different options. It may surprise you that internet for business has fewer choices than residential ones.
Internet connections like cable and satellite are not really compatible with business usage. That's because airwaves can easily be hacked for cybercrimes, and unexpected downtimes, and may lead to poor productivity.
So, for your business, the best option is fiber optic internet. Check out this comparison chart of the different internet options in regard to speed and features for businesses.
Internet connections available for businesses
Maximum download speed
Maximum upload speed
Average internet speed
Features for business use: internet and phone
Cable internet
1Gbps
50Mbps
150Mbps
Up to 99% reliability
Optimal performance for VoIP
Network latency between 5-40ms
Allow plugging any VoIP phone with the router to place calls
DSL
400Mbps
8Mbps
150Mbps
85% uptime to downtime
No need for a landline phone and extra wiring
Fiber optic internet
Up to 10Gbps
Up to 10Gbps
1Gbps
Access to HD fiber optic-based VoIP
Up to 99.99% reliability
Best-in-class data security
Secure data transportation
Cisco-based headset for Hosted VoIP
Separate numbers for employees available for remote calling within FastTrack network
No fluctuations in fiber internet speed due to bad weather or number of connected devices
Internet Providers in Durango, CO
When it comes to internet providers in Durango, CO, not all ISPs are the same. If your current provider is CenturyLink or Spectrum, chances are you're wondering if you have the fastest possible internet.
Talk with your provider and ask them what type of internet they provide along with the current speeds for your plan. Chances are, you'll find that the speeds are not adequate for your growing business needs.
FastTrack Communications
FastTrack Communications owns an extensive 450 miles of fiber optic network and can deliver internet speeds of up to 10Gbps+.
Also, it's the only locally operated fiber optic service provider in Durango. As a result, we understand local concerns and offer up to 99.99% reliable internet with 24/7 technical support.
Why compromise internet speed when you can enjoy up to 10G+ internet in your business? FastTrack Communications has invested in a 100G fiber backbone to meet the internet needs of businesses in Durango.
Our 10 x 10Mbps business plan starts at just $44.00 per month! If you want a customized internet plan, you can consult an expert with FastTrack Communications at 877-755-0558 and get a quote for your business or fill out our request for service here: https://fasttrackcomm.net/fasttrack-service-request/
Final Thoughts: Average Internet Speed You Can Get in Durango, CO
If you're looking for an average internet speed in Durango at 1 Gbps, look no further than FastTrack Communications. Fiber optic internet is by far the superior Durango internet option for businesses in this area.
We are a local internet provider offering bundled solutions with up to 10G+ internet and Hosted VoIP.
Affordable: We own and operate the fiber optic backbone, and pass the savings on to you.
High Quality: Fiber optic lines deliver clear, fast transmission for businesses of all sizes.
Customizable: Our engineers can quickly create customized fiber optic and data transport solutions to meet your challenges.
Easy Installation: You'll experience no disruption in your day-to-day business during the switch to our fiber optic network.