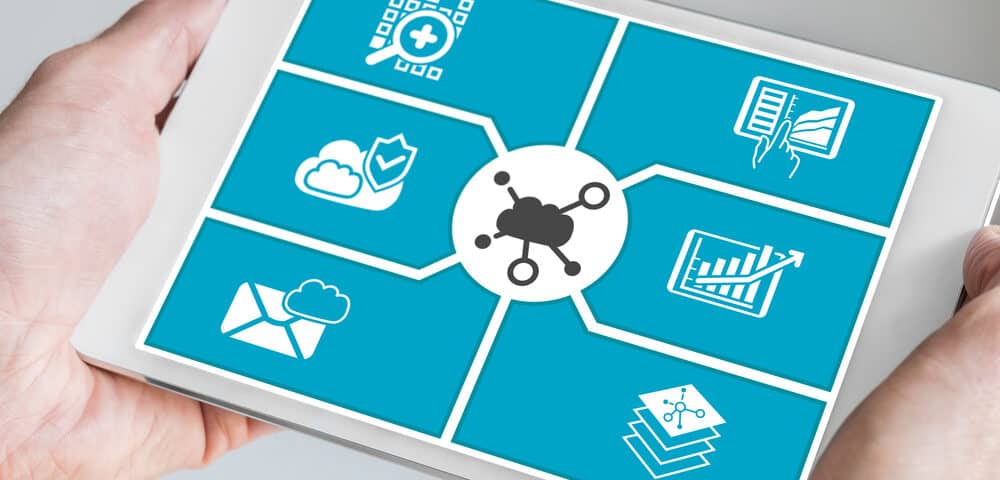 Wireless internet has served homes and businesses with a worry-free and convenient-to-use connection. Whether you have a single PC or a complete network of PCs, a wireless internet connection can add agility to your operations.
Based on radio signals, wireless internet works with transmitters and receivers. Therefore, a wireless connection doesn't require a complex setup of wires in your workplace. 
Businesses looking for an internet connection but don't want to be burdened with a complex network of wires are going to benefit from wireless internet.
However, there are various characteristics of a wireless connection that you should know before choosing a wireless internet connection installation.
This article will cover the types, advantages, and disadvantages of wireless connections and how it differs from wired networks.
What is a Wireless Internet Connection?
A wireless internet connection is a worry-free solution for transmitting signals from the internet from the main access point to the receiver.
As the name indicates, it's an internet connection that works with wireless radio signals instead of a wired setup between your network and the service provider.
Although it's a wireless connection, fixed wireless internet offers impressive bandwidth, stability, and latency. You can enjoy up to 1Gbps internet speeds in the business depending on your wireless internet service provider.
Similarly, wireless home internet is efficient enough to deliver less than 1 ms end-to-end network latency. From online games to HD video conferencing, the wireless connection can efficiently handle most households without any delays.
But that doesn't mean that wireless internet is just for the residential user. Businesses can benefit from a wireless internet connection as well.
How Does a Wireless Internet Connection Work?
Wireless internet has two primary components: transmitter and receiver. These components exchange wireless radio waves and transmit the internet to your router via frequencies.
You can connect to any device once the two components are communicating.
With FastTrack Communications, the transmitter is connected to the internet backbone using blazing fast fiber optics. Fiber optic technology transmits the internet at the speed of light and enables the transmission of high-speed internet.
Once the signal has been received by the antenna or receiver, it enables internet access in your workplace through the router or modem. It should be noted that the type of router can affect the internet speed of your wireless connection.
As transmitters can deliver 2.45GHz and 5Ghz signals, you must install a dual-band router for expected results. The 5GHz band includes more data at once and delivers faster internet than the ordinary 2.45GHz band.
Types of Wireless Networks
Wireless LAN
Wireless Local Area Network (WLAN) is a great option if you're looking to enable internet access in an office building. As a LAN technology, WLAN has limited coverage and requires multiple APs to connect your business with the internet backbone.
Access points receive internet signals from the transmitters and transmit them to the router installed in your business. Commercial WLANs require a wired connection through a switch to establish a robust network in the business and broadcast internet.
Wireless MAN
Wireless Metropolitan Area Network (WMAN) is designed to transmit wireless internet to a larger area. Although functionality is similar to WLAN, it includes additional components such as workgroup bridges, semi-directional antennas, and more.
WMAN has coverage of 3-5 km and can be increased to 30-40 km using point-to-point links. However, the typical speed of WMAN is 34-155Mbps because of its distributed queue dual-bus (DQDB) network.
Wireless PAN

Wireless Personal Area Network (WPAN) is a wireless connection capable of transmitting data within 10m. In WPAN technology, you don't need a direct connection service provider. The reason is WPAN is not a wireless internet connection and is only used to connect close-range devices.
For instance, you can use the example of Bluetooth, Zigbee, and NFC devices. These devices establish a quick connection with the supported device and enable data exchange.
Wireless WAN
In discussing the types of networks, Wireless WAN is an essential inclusion. Wireless Wide Area Network (WWAN) has the highest network coverage; when compared to WLAN and WMAN.
These are generally cellular networks that enable internet and calling facilities in the supported devices. However, a business owner can use 5G routers and connect them with their WLAN network to build a hybrid model.
Which Type of Internet Connection is Best for Small to Medium Sized Businesses?
If you have a small or medium size business, WLAN would be a great option to enable the internet within your organization. WLAN has several potential benefits that make it worthwhile for business over other available networks.
Reliability
Both WWAN and WMAN connections are public and can create interference within several devices. Thus, they are not considered secure wireless connections for the business. On the other hand, WLAN has limited coverage and lower chances of cyberattacks.
It is possible to make it more secure with a hybrid model, combining WLAN and VPN to build a wireless private network.
Speed
Despite its low coverage, WLAN enables the highest network speed of all. This is because it supports dual-band frequencies, including 2.45GHz and 5GHz. Especially if we use its 5GHz band, you can experience up to 1Gbps internet speed in your business.
However, your service provider must have a robust fiber optic backbone and the capability to transmit 10G+ internet for the expected results.
Cost of installation
The setup of WLAN in a small or medium-sized business is simpler when compared to other connections. For instance, it doesn't require point-to-point links like WWAN and WMAN networks. It means a WLAN setup will benefit your business by saving you money.
Whether it's wireless home internet or a fixed wireless one, WLAN is a perfect way to enable internet at an affordable price for your business.
Scalable
Another great thing about the WLAN is its scalability and versatility. Suppose you have installed WLAN but are extending your office building. You can attach multiple routers and switches to enable internet on the whole premises.
Even if you're looking to adopt another technology, WLAN allows you to scale without disturbing the existing network.
Looking at the advantages, you may look for a high-speed wireless internet connection for your business. As a premier fiber optic internet provider, Durango can take advantage of FastTrack Communication's up to 10G+ fiber optic internet to get the best value from their wireless internet.
Click the button below and sign up now for a free consultation with an expert!
Wireless Network vs. Wired Network: Advantages and Disadvantages
When it comes to choosing an internet connection, wired and wireless networks are both considerations. Next, we will discuss the difference between wireless and wired internet connections along with the advantages and disadvantages.
Wireless network
A wireless network is a connected combination of nodes attached to a wireless device like a router and modem. As discussed above, you can use the wireless network for internet access with the receiver attached to the transmitter of the service provider.
Advantages of wireless network
Flexibility
The most highlighted advantage of a wireless network over a wired one is its flexibility. It allows you to connect any device, including a smartphone, laptop, etc. and enables internet access without any wires.
Convenient setup
Since you're not installing a wired configuration to enable the internet in your business, a wireless internet connection becomes really quick and more convenient to set up than wired networks.
Customer experience
A business that depends on customers performing on-site purchases and services like restaurants and retail businesses can elevate the customer experience with free Wi-Fi. This may not be possible with a wired connection.
Wider reach
As discussed in the WLAN section, wireless networks can be more scalable if you use them properly. You can add components such as APs, switches, and routers to scale your wireless network.
Disadvantages of wireless network
Poor security
Unfortunately, wireless internet can experience a lot of interference when transmitting radio signals. It is more vulnerable for hackers and data seekers to breach security in wireless networks than in wired ones.
Network speed
Another disadvantage of wireless internet is its network speed. Only a perfect setup with fiber optic internet and a dual-band router can achieve up to 1Gbps network speed. With wired fiber optic internet from FastTrack, you can receive up to 10G plus speeds which is much faster than a wired network at 1Gbps.
High installation cost
Although a wireless internet connection is easier to install and set up, it can come with a high installation cost. From APs to routers, setting up wireless components may be costlier than wired internet setups.
Coverage
A wireless connection may restrict you in a particular area for internet access. If we consider a typical dual-band router, it can only offer internet access within 150-300 feet.
Wired Network
A wired network is a combination of nodes connected to the server and with each other using wires. In most cases, modern businesses use fiber optics for high-speed transfers and stability. You may notice multiple wires across your office, but wired networks are more reliable and faster than wireless ones.
Similarly, there are various advantages and disadvantages of a wired internet connection.
Advantages of wired network
High network speed
That's what makes a wired network a better option than wireless internet. A fiber optic-based connection can reach up to 10Gbps network speed which is 10x faster than a wireless connection.
Data security
Unlike wireless networks, wired networks don't experience interference. Thanks to light signals transmitted by fiber optics, data moves at the speed of light and is almost impossible to hack.
Stability
Despite the new technology, wireless internet can be affected by bad weather. Wired internet stays robust in all weather conditions and offers up to 99% stability.
Installation cost
As wired networks don't require multiple receivers, the installation cost is relatively lower than wireless connections.
Disadvantages of wired internet
Lack of mobility
The primary downside of a wired network is you need to connect your device with a cable for internet access. It may restrict you to a specific area, while a wireless network gives you the freedom to be mobile.
Lengthy process
Although the installation cost of wired internet is low, it's a lengthy process to set up. Most businesses hire a local service provider to facilitate the installation process.
Maintenance cost
Wires are more prone to wear and tear than their wireless counterparts. So, the maintenance of wired internet may be costlier than a wireless internet connection.
How to Choose the Right Wireless Internet Provider?
Fiber optic internet
Fiber optic internet is the key to achieving maximum results from your wireless internet connection. A service provider with a fiber optic backbone can transmit up to 10G+ network speeds. Not only is fiber optic internet fast, but it also offers stable connectivity in every weather.
Whether you want to transport data or conduct HD calls, fiber optic internet can get you the expected results. That's why we recommend choosing a fiber optic internet provider for a wireless connection.
Local service provider
A wireless connection includes the setup of several tools such as access points, modems, routers, and switches. The best way to make the installation process smooth is to hire a locally operated service provider.
Local providers have access to the resources near your office building and can install the internet at an affordable price. Also, they are aware of local business concerns and can offer services accordingly.
Next-gen equipment
A wireless internet service provider must have access to next-gen technology to make your investment worthwhile. For instance, you can look for technologies like dual-band transmitters and receivers.
Ask if the service provider transmits 5GHz frequencies and will install the router that supports them for the best results.
Want a high-speed wireless internet connection in your business? FastTrack Communications can help you with its fiber optic-based internet services. With over 450 miles of fiber network, we are among the top Farmington, NM internet providers.
Thanks to our 100G fiber optic backbone in the region, we offer up to 10G+ internet with up to 99% reliability. Being a top local internet provider, Durango has specific communication requirements that FastTrack can address efficiently with local businesses..
You're just a click away from expert consultation for free! Call us now at 877-755-0558 or drop us an email at info@fasttrackcomm.net and request a quote for your business.