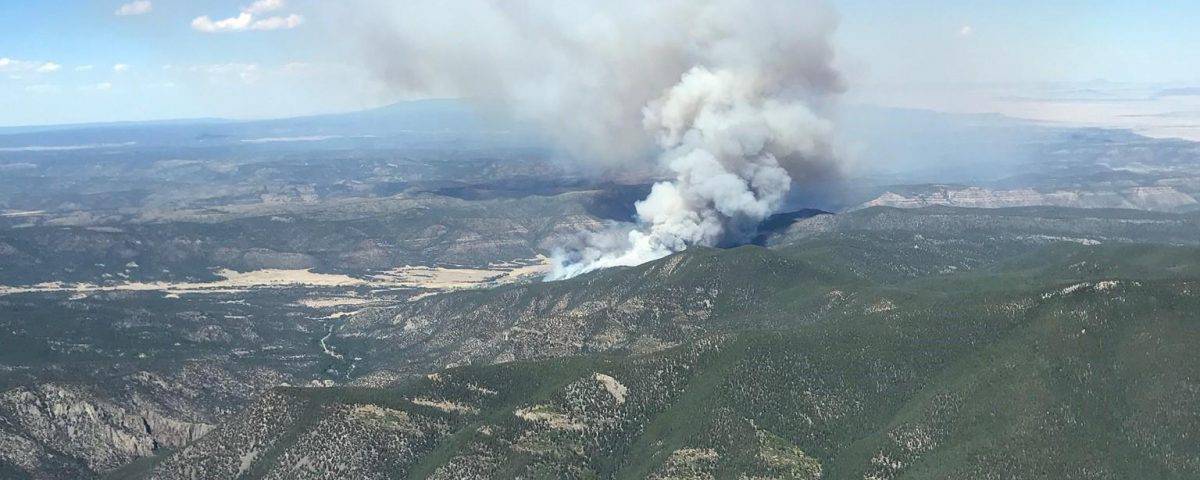 Local Cellular Service Restored During Ute Park Fire
Taos, NM – July 3, 2018
When the Ute Park Fire sparked on May 31 in northeastern New Mexico, the fire quickly consumed nearly 37,000 mountainous acres. In addition to the fourteen buildings that were destroyed, the fiber optic lines carrying the area's
cellular
and internet traffic were burned to the ground.
The lack of a communications infrastructure severely hampered critical dialog among homeowners, local businesses, emergency workers and government services. Kit Carson Internet responded by setting up a mobile cellular tower at the command center in Eagle Nest, a small town within Eagle Nest State Park.
Kit Carson Internet collaborated with
FastTrack
Communications, Jade Communications, SECOM and VIAM to protect, divert and restore data and voice communications within 26 hours. Online traffic was redirected to FastTrack 's Kit Carson circuit. This fiber optic line is now transporting cellular and online data between Albuquerque and Denver. Under normal circumstances, the fully independent, redundant 10 Gb communications path would have taken months to restore.
FastTrack
Communications, a division of La Plata Electric and Empire Electric Association, serves Colorad and New Mexico with
high-speed fiber optic data transport
, internet and
voice services
. A division of Kit Carson Electric Cooperative, Kit Carson Internet offers fiber optic service to some of the most remote areas of Northern New Mexico.
For more information, contact Kelly Hebbard,
FastTrack
Communications general manager, at khebbard@fasttrackcomm.net or at 970.828.1005.